While it is possible to get a pin-straight hairstyle with a hairdryer and brush, there is nothing that can match the shine and sleekness you can rock using a flat iron. And if you are African-American with natural hair, you have to find the one that will style your tresses while protecting them from damage.
However, finding the right flat iron can be challenging because the market is flooded with different models. For example, some brands claim their straighteners are non-damaging while others insist theirs are the best because they have the right plate material. So, which one do you pick? 
To help you out of this confusion, we selected the best flat iron for black hair on the market and reviewed them. We analyzed their designs, features, and suitability in helping you to straighten and style black hair. Keep reading to pick the perfect model. 
MY TOP PICK 

The ghd Platinum + Ceramic Flat Iron is my favorite. It's got ceramic plates for that high gloss finish and a maximum temp of 365 degrees for achieving that gorgeous straight hair fast.
The Best Flat Irons for African-American Hair Are …
This ghd Platinum flat iron is an intelligent model that predicts your hair needs and authoritatively takes the first position on our list. The straightener also rocks some of the most progressive features in its category, and I found it very reliable and durable.
The most notable feature is the breakthrough ultra-zone, an intelligent technology that has set this straightener ahead of the pack. The technology works by recognizing every section of the hair and adapts the temperatures for consistency on the two plates. To achieve this, the heat is monitored about 250 times per second, meaning that whether your hair is thick or thin, you will easily get the desired shiny and stylish look. 
To make the straightener easier to use, ghd used a unique wishbone hinge to ensure the heating plates are aligned well when you are styling. It also features rounder barrels that make it easy to create waves, curls, and the perfect straight look. So, no matter the style that you want, this flat iron for black hair will be a great find.
Specs 
Plates: Ceramic plates with a high spec gloss finish
Cable: 9 feet
Optimum temperature: 365ºF
Voltage type: Universal voltage with an automatic sleep mode after 30-minute of non-use
Pros
Uses advanced features that make straightening and styling easy and enjoyable
Designed with heat resistant protective plate guard 
Uses universal voltage for top-performance no matter where you are on the globe 
Uses automatic sleep mode that switches off the flat iron if it stays for 30 minutes without use
A long nine-foot swivel cord
Cons 
This Lava Infused Ceramic flat iron from CHI has won praise from far and wide because of its awesome design. We liked the features that make the hot iron easy to use. It is also durable, and you will enjoy it over a long period without requiring a replacement. 
This straightener is designed with one-inch volcanic lava plates that help to provide gentle and consistent heating when styling. This means that you can style your locks at lower than normal temperatures to reduce damage to the tresses. Furthermore, the straightener handles comfortably, and anyone, including people with no background in styling, can use it to get a perfect look. 
Another outstanding thing about the CHI Lava Infused Ceramic is that it works perfectly well with different styles and types. With its smooth styling surface, the straightener will effortlessly glide on your curls, whether thick or thin, and transforms them to smooth and straight locks. Its extended plate length makes it easy for you to create salon-quality styles in no time.
Specs 
Maximum temperature: 395°F
Cord length: 11 feet 
Warranty: 2 years 
Pros 
Durable and lightweight 
Helps to reduce heat damage to your locks
Allows you to style the locks at temperatures lower than the traditional heating styling 
30-second heat-up time 
Comes with dual-voltage for international travel
Cons 
Lacks an audible alert when it reaches set temperature 
Are you looking for a flat iron for black hair but want to spend less? One of the best budget options to consider is this S5500 1″ Anti-Static Flat Iron by Remington. This tool surprised me so much, not because of the brand, as Remington is always associated with quality, but because of the higher-end features that would comfortably qualify it for a heftier price tag. 
This S5500 1″ Anti-Static Flat Iron works by reducing the quantity of negatively charged particles, implying that you get 50% less static and flyaways. Furthermore, the flat iron heats quickly to reach a maximum of 410°Fso that you can use it right away and not have to wait. So, even if you only have a few minutes to prepare and want your locks to look stylish, this flat iron will come in handy. 
To make temperature control easy, the straightener for black hair is designed with digital controls. Depending on your hair type, you can select the preferred temperature using the controls and LCD screen. Furthermore, the straightener has a 60-minute auto shut off and comes with a swivel cord for comfortable maneuvering. 
Specs 
Plates: Designed with ceramic and titanium coating
Heat setting: Six heat settings ranging from 310°F to 410°F
Controls: Digital controls and LCD screen 
Pros 
Easy to use digital controls
The ceramic and titanium plates heat up fast and create a smooth glide 
Uses anti-static technology 
Affordable 
Cons 
Might not work well when traveling to areas with electric voltage higher than 120 
Do you have 4C texture hair? The coiled strands can be more fragile compared to other hair types, and you need a gentle tool, such as the KIPOZI 1 Inch Pro Titanium Flat Iron. This flat iron comes with top-of-the-range features, is offered at an affordable rate, and also comes with an awesome look.
This straightener has a round shape that makes it pretty easy to create both straight and curly hairstyles. It uses floating titanium plates that make it durable, while the heating element is made of ceramic. With the combination of titanium plates and ceramic heater, the iron heats pretty fast, allowing you to start straightening your tresses in just 30 seconds of flipping the switch.
Another notable thing about this flat iron is that the temperatures are adjustable. KIPOZI designers appreciated that people have different hair types, which means they require varying heating temperatures. Therefore, they designed this straightener with an adjustable temperature setting (170-450℉), allowing you to make changes based on your hair type.
Specs 
Smoothing plates: Titanium 
Heating modes: 270℉(140℃), 350℉(180℃) and 410℉(210℃)
Voltage: Worldwide Dual Voltage(100-240V) and Safety Lock
Pros
Sold affordably 
Uses 3D floating plates that make it easy to use
30-second instant heat-up
Uses ion technology for protection 
You can easily convert temperatures from Fahrenheit to Celsius degrees
Cons 
You will need an adapter when working outside the US
The next option on our list of the best flat irons for black hair is this CROC Classic Silver Titanium, a salon-grade tool designed to make hair straightening easy and fast. CROC wanted to demonstrate its commitment to customer value when designing this flat iron, and they did not disappoint. If you are interested in quality and value for money, this is a great find.
The most notable thing about this straightener is the ergonomic design that makes it pretty easy to use. The jaws make it pretty easy to run the straightener through the tresses and get the smooth look that you are looking for.
To make this straightener stand out, CROC incorporated advanced Nano-silver technology. The technology helps to deodorize and sterilize natural hair strands, freeing them from bacteria and bad odor. 
Specs
Material: Titanium and ceramic 
Plate size: 1.5-inch 
Pros 
Nano silver technology helps to eliminate odors 
Uses ergonomically designed handles for a comfortable grip
Designed with an automatic shut-off safety feature 
Comes with a one-year limited warranty 
Cons 
Its 1.5-inch plates are really wide and might not work best for short locks
If you are looking for a flat iron that can help you style your hair pretty quickly, this BaBylissPro Nano Titanium Straightener is a good bet. It comes with high-quality features that you would want to see in a premium piece. We also liked it because it is durable and easy to use. 
The flat iron comes with a slim design, which I found very useful in eliminating hand fatigue while enhancing styling flexibility. The titanium plates also absorb heat pretty fast and distribute it evenly across the plates. Even if you have stubborn kinky locks, this flat iron for black hair will make it look smooth and attractive.
Another feature that makes this flat iron for black hair stand out is that it comes with about 50 heat settings that range from 500F to 450F. This glam gizmo is also equipped with a built-in ion generator that releases negative ions to prevent your tresses from getting frizzy.
Check out other Babyliss flat irons here.
Specs 
Plate: 5-inch extended plate 
Material: Titanium plates and ceramic heaters 
Settings: Comes with over 50 heat settings
Pros 
A lovely ergonomic design handle 
slim and lightweight construction makes it easy to carry around 
The titanium plates are resistant to corrosion and durable 
The controls are conveniently positioned to make operations easy 
Comes with a three-year limited warranty 
Cons 
Ask expert hair stylists out there about the best flat iron for African-American hair, and one model that is likely to feature constantly is this FHI Heat's Platform Styling Iron. And you know what? Even Beyoncé uses it! The straightener is designed with rounded edges that make it easy to curl or add waves with little effort. Its red color is also stylish and attractive. 
Known for its signature three layers of red ceramic plates, FHI Heat's Platform Styling Iron heats rapidly and maintains its heat so that you can comfortably straighten and style your hair. FHI Heat went a step further and included a moisture-locking negative ion seal that helps to repel humidity and frizz. Therefore, you can comfortably use the straightener without worrying about damage.
Specs
Materials: Ceramic 
Dimensions: 12.5 x 4 x 3.5 inches
Plates: Uses three layers of baked ceramic plates
Pros 
The ceramic layers of baked plates make it possible to create multiple styles
Adjustable professional temperature from 140°F to 450°F
Moisture locking seal helps to prevent frizz 
Rocks a small size that is easy to pack and carry on your pouch 
Light and easy to use 
Cons
Not all that durable
Expensive 
T3 is one of the popular brands that have won the hearts of hairstylists because of its high-performance products, such as this Lucea ID 1" Smart Flat Iron with Touch Interface. It stands out from the pack because it comes with intelligent features that easily learn your preferred settings. You can enjoy a styling experience that is not possible with many other flat irons on the market today.
The most notable feature of the styling aid is the intelligent Heat ID technology that learns and re-imagines your styling experience. This implies that you can eliminate the guesswork and just get gorgeous.
This flat iron for black hair also comes with some of the most advanced features that make styling easy and fun. One, the T3 Rapid HeatIQ® technology ensures you get advanced heat precision for one pass and frizz-free results. Furthermore, its CeraGloss™ ceramic plates are very effective, helping smooth all the hair cuticles and delivering the shine you want fast.
Specs 
Voltage: Auto world 
Warranty: Two years 
Cord length: 360° professional swivel cord 
Pros 
Uses ion generator to infuse frizz smoothing negative ions
Allows you to use Refresh Mode for less heat exposure 
Thermal Touch insulation technology offers superior grip comfort
One-hour auto-off
Light and durable 
Cons 
Expensive 
Adjustment button is hard to use 
Last on our list of the best flat irons for African-American hair is this Salon Straightener Copper + Ceramic Flat Iron from Revlon. Hair tools from Revlon stand out on the market because they are designed with one goal in mind – helping women achieve the beautiful hair they desire. Whether you desire a beautiful blowout, striking straight locks, or enviable waves, this flat iron will not disappoint. 
The tool is designed with a wide temperature range of 180°F to 455°F, making it a great tool for working on different hair types. With 4.9-inch long plates, this straightener for black hair has the longest on our list. This implies that you can straighten and style your hair pretty fast.
Revlon uses a Smart-Heat Memory System that recalls the last preferred heating setting so that you will not have to set it every time you want to straighten your tresses. This is a great convenience.
Specs 
Material: Ceramic 
Maximum heat: 455°F
Heating time: 10 seconds to hit maximum temperatures 
Control: 30 customizable digital LCD heat settings 
Pros 
Comes with adjustable temperatures of up to 455ºF
60 minutes auto-sleep model
A great tool for blowouts, straight locks, and big waves
Dual-voltage for worldwide use 
Cons 
The cord is shorter than average 
Does not have an audible alert when it reaches the preset temperature 
How to Choose Best Flat Iron for Natural Black Hair
After reading our reviews of the nine top straightener options for black hair above, have you found the ideal one? If you have not, here is a comprehensive guide to help you understand the flat and narrow down to the perfect one. 
The first thing that you need to do when looking for the top straighteners for black hair is to understand their features. You might have encountered some of these specifications when reading through the reviews: 
Plate Size
This is a very important feature because it determines the suitability of various hair lengths. Most straighteners have plates of one-two inches. 
Material
This is another crucial component, which means the material that is used to make the plates.
Some of the best materials to consider are titanium, ceramic, and tourmaline, or their combination.
Maximum Heat 
This is the optimal temperature that the straightener can reach. To get more control over the temperatures, the best straighteners come with multiple heat settings for greater control. 
Thick and coarse 4C hair might need something as hot as 450 degrees Fahrenheit to style.
That being said, remember to use a heat protectant on your hair, or give yourself a break from hot tools every once in a while, and instead embrace your curls and just use a sponge brush to style it.
Automatic Shut-off
Sometimes, especially when styling tresses in a hurry, many people tend to forget to put off the flat iron. The automatic shut-off is a safety feature for straighteners that ensures that they don't pose a fire hazard when left on for a period of non-use. Some will shut down after 15 seconds, while others can go for minutes, depending on the settings.
Ergonomics
Your flat iron should feel natural in your hand so you can wield it with ease. So, here are the main factors that contribute to your comfort when straightening your tresses. 
Handle 
The handle is an important feature of a straightener, and you should go for the model that provides an optimum grip.
You should be able to grab the handle easily and use the tool to straighten your hair. Furthermore, you should look for the handle designed with a slip-resistant model to reduce the risk of dropping and breaking down.
The Position of the Control Button 
The position of the controls should be easy to access and make necessary changes when you need to. These controls might include things such as on/off switch and temperature adjustment dials. In addition to being easy to use, the controls should be positioned in a way to minimize triggering them accidentally. 
Cord Design
If you have a power supply that is close to your styling area, a tool with a short cord can be okay.
However, it is advisable to go for the model with a long cord if the power outlet is located further away. A longer cord is also recommended if you will be using the straightener away from home, where you are unsure about the actual location of the socket.
There is nothing that can be as disturbing as a tangled cord, especially when you are trying to straighten the locks in a hurry. Pick a flat iron that has a swivel design that can turn 360 degrees so that it will be easy for you to maneuver from all angles without tangling.
Warranty 
One method of determining whether the tool of choice is of high-quality is by looking at the warranty. A good manufacturer is the one that uses top-grade materials, designs it with the best features, and attaches a warranty. If a straightener comes with a warranty of one year, it implies that you can use it without worrying about damage because the manufacturer will meet the cost.
Brands
Although there are many designs of flat irons for black hair, some of them are of poor quality, and buying them is likely to result in huge disappointment.
One sure way of ensuring that you only purchase the best flat iron for African American hair is sticking with the top-rated brands.
These are companies that have been in the market for some time, and their commitment to quality has been proven beyond any reasonable doubt. Here are some of the popular brands to consider:
HIS Professional 
HIS Professional has made a name for its commitment to quality in all the beauty products that they manufacture. Their straighteners come with ergonomic designs that make them easy to control and use. They also have other advanced features, such as quick cool-down, adjustable temperature control, and dual voltage settings. You cannot go wrong with their styling products.
Revlon 
Revlon is another popular brand in the beauty niche that does not relent on quality. In addition to designing straighteners with advanced features, they also sell them affordably. So, if you are looking for a straightener on a budget, this might be one of the best brands to stick with. However, most of their models lack the bells and whistles that are common with top models. 
Remington 
Like HIS Professional, Remington works on a wide variety of heat styling tools that come with some of the latest technology. Some of the features we noted in their brands include auto shut-off, temperature lock settings, and advanced digital controls. They also sell their products with warranties.
These are only a few of the top-rated brands you will get out there. Other good brands you should also consider are BabylissPro, Conair, ghd, CHI, Brocato, Rusk, CROC, and KIPOZI.
Other Things to Consider
When using straighteners, especially in a hurry, a lot of people tend to forget and leave them on. To minimize the risk of danger, you should go for a straightener designed with advanced safety features that can help to turn the tool off when it takes some time without being used.
If you travel across the globe so much, the chances are that power lines and sockets carry different power voltages. For example, most mains in the US have 110 volts, while those in Europe have 220 volts.
A good styling tool for black tresses should be constructed to use both power ratings so that you do not have to buy a new one every time you are traveling.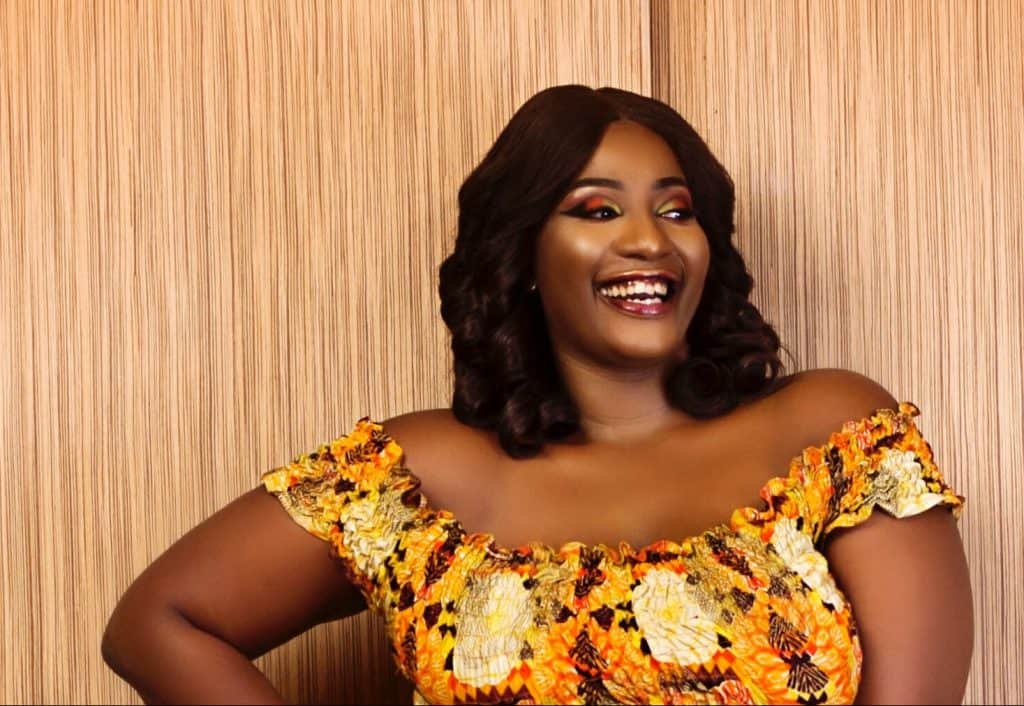 Questions to Ask When Purchasing a Flat Iron for Black Hair
Now that we have highlighted the crucial features to look for in a straightener, it is time to check at the way they impact your choice. Therefore, here are the factors that you need to consider when selecting a flat iron on the market.
Is the Flat Iron the Right Choice for Your Hair Type?
Before you can place an order, it is prudent to start by determining the type of your tresses.
Notably, black hair is usually strong and pretty coarse, which means that it can be pretty difficult to straighten. Therefore, a good straightener for black tresses should be able to heat to high temperatures, around 450°F. 
Is the Flat Iron Appropriate for My Hair Length? 
The length of your locks is another crucial component when buying a flat iron, and this is where the plates' size comes into play. So, here are some useful guidelines to follow:
Short hair — If you have hair that is shorter than shoulder-length, a flat iron with plates of less than one-inch in diameter should be okay. 
Medium-long hair — If your hair has an average length, consider a straightener with a plate size of one-inch diameter. If you must go beyond this, it is advisable not to select a flat iron with plates of more than 1.5-inch. 
Very long hair — If you have very long tresses, the ideal flat iron for black hair should have plates of about 1.5-inch in diameter. Although you can also use a flat iron with plates of one-inch in diameter, the time required to straighten your tresses will be more. 
Note that if you love curls, the flatiron you select should also be constructed to help you create the ones you desire. For example, tools with narrow plate widths create tight curls, while those with bigger plates will get you those loose beach waves. 
What Plate Materials Work Better for Black Hair?
The leading brands appreciate the importance of using top-quality materials when designing the plates. The rule of thumb is avoiding plates that come without coating because they raise the risk of hair damage. Here are the best choices of materials that you should consider based on your hair type:
Ceramic — This is one of the most preferred materials for plates because it guarantees better performance without raising the cost of the tools. You should consider flat irons with ceramic plates because they can reach high temperatures and good heat distribution. 
Titanium — Titanium is a great material because it reaches high temperatures fast and distributes it evenly. Furthermore, it is strong and helps to make your styling appliance durable. 
Tourmaline — Tourmaline is mainly used as a coating to help increase heat distribution and reliability. In most cases, tourmaline is used on ceramic plates. 
Final Thoughts
If you have black hair, it tends to be stronger and coarse than other types of tresses, meaning that you should be extra careful when selecting straighteners. The styling tools we have reviewed in this post are designed by the top brands and have some of the best features to make straightening your locks easy and enjoyable. They also have a wide price range so that no matter your budget, you can rest assured of getting a premium pick.
While we stand with the flat irons that we reviewed on this post (we loved them, really loved them), this ghd Platinum + Ceramic Flat Iron was the best of them all. It is designed with intelligent technology and features that make it easy to use, stylish, and durable.