Created by Farouk Hair decades ago, CHI is one of the leading companies for all things hair-related. Their products are the most affordable on the market, created without any compromise when it comes to quality. So today, you and I are going to do a CHI straighteners review and see what these straighteners are all about.
Divided into several different collections, the CHI flat irons have only received praise from the people who have tried them. They are created with the best materials, have a ton of great features, and are suitable for all hair types. At the same time, they offer quality that you cannot find in other flat iron for nearly half the price.
To see what the fuss is all about, I am going to do a detailed review of the top five flat irons from CHI. If you are interested in learning more about CHI's flat irons and all their features, you have come to the right place. By the time you get to the end of this review, you will know which flat iron is the perfect one for you!
TOP PICK 

My top pick for this review is going to be the CHI PRO G2 Ceramic Straightener. You just cannot go wrong with this flat iron – from the tourmaline-infused ceramic plates in two sizes to the dual voltage, fast heat-up option, auto shut-off option, and that color-coded temperature display, everything screams that this is the best flat iron for any hair type, texture, or length!
Here are My CHI Straightener Reviews
I know there are a ton of flat irons from CHI that have received only praise over the years, but in my guide, I wanted to focus on only five that show the versatility of this company. Each and every single one of these flat irons is unique in its own way, so before I go any further, I would like to point out the features that make them so unique. Below are their features and their Amazon ratings!
PRODUCT
DETAILS
PRICE
#1 CHI PRO G2 Ceramic Hair Straightener



Titanium-infused ceramic plates

Multicolored LCD display

Extra-long swivel cord

CHECK PRICE

#2 CHI Onyx Euroshine Ceramic Hair Straightener



Onyx ceramic plates

Ion generator included

Extended and round plates

CHECK PRICE

#3 CHI Deep Brilliance Titanium Hair Straightener



Black titanium plates

Auto shut-off

Dual voltage

CHECK PRICE

#4 CHI Original Ceramic Hair Straightener



Ceramic floating plates

Versatile styling tool

Flash quick heating

CHECK PRICE

#5 CHI Lava Infused Ceramic Hair Straightener



Volcanic lava ceramic plates

Reduced heat damage

Adjustable temperature display

CHECK PRICE
CHI has lived up to its standards ever since they started creating hair tools. Created by hairstylists for hairstylists, these flat irons will offer you the best hairstyling experience you have ever had. Once you are done straightening your hair, you will look as if you just came out of a hair salon!
To see what these flat irons are all about, I will do a detailed review of each one, covering all of the facts you need to know about them. Let's get right into it!
I'm starting my CHI straightener review with the G2, as I think it's the greatest thing CHI can offer your hair. The 1-inch titanium infused plates made from ceramic are great for styling any kind of hair, while for those of you with longer hair, you can always get the straightener with 1.25-inch plates!
Key Features
Color-coded temperature settings
It can memorize temperature settings
Fast heat-up
What I love most about this flat iron is the display that changes color depending on the temperature that you set it to. For example, you have the blue color for low temperature which is perfect for fine hair, then green for medium temperature which is great for wavy or medium hair, and finally red for high temperature which is recommended only for resistant or coarse hair!
Pros
Ceramic heating
Dual voltage
Cons
Might have a buzzing sound when turned on
If you need to update your hair tool collection, this is the perfect choice for you. You will never find something of this quality for the same price, no matter how hard you look!
If you are looking for something extra unique and very high-tech, then this is the perfect choice for you. The design of this Onyx Euroshine is going to dazzle you!
Key Features
Neon light temperature display
Onyx ceramic plates
Ion generator included
The temperature of the flat iron is adjustable and can be set anywhere between 370 degrees Fahrenheit and 450 degrees Fahrenheit. Once you set the temperature, you will see the LED neon display change its design to fit your settings.
Pros
Extra-long plates
Great button position
Cons
Might be a bit too hot for some users
CHI's Onyx Euroshine is a great flat iron to consider if you're in the market for a new hair tool. It will last for years!
Coming at a bit of a higher price, this Deep Brilliance flat iron from CHI is worth every penny. It comes with 1-inch plates from black titanium, but you can also choose from some of the other plate sizes if you have thicker or longer hair.
Key Features
Adjustable temperature settings
Styles hair with fewer passes
Provides hair with superior moisture
This flat iron can be your best travel buddy. The size is perfect, and it comes with dual voltage as well as a long swivel cord that you can wrap around the flat iron whenever you need to store it somewhere.
Pros
Auto shut-off option
Comes in a bundle with hair treatments
Cons
Might be more suitable for finer hair
If you want to protect your hair from damage and even make it healthier, this is a great choice for you. The CHI Deep Brilliance will reverse the damage and keep the hair moist even if you straighten it daily!
Coming fourth and as my best budget option is the classic CHI flat iron – the one that turned the company into the well-known name it is today. This CHI Original might look outdated to some, but it has all the options that you would want in a flat iron!
Key Features
Can be used for straightening and curling
Heats up very fast
Long swivel cord
You are bound to love everything about this flat iron – from the ergonomic design to the high-quality plates and versatile styling abilities!
Pros
Dual voltage
Floating plates
Cons
Does not have an auto shut-off option
Even though there are a lot of feature-packed, modern flat irons out there, nothing can beat this classic CHI!
I will conclude this review with this one-of-a-kind CHI Lava Infused flat iron that I was simply stunned with when I first learned about it. Who knew that you could make plates with volcanic lava powders and minerals to make your hair as smooth as possible?
Key Features
Lava-infused plates
Ion generator included
Extended plate length
This flat iron is one of the most comfortable to use – it has an ergonomic design that is also lightweight. No matter how long you need to style your hair, your hand will never get tired with this flat iron.
Pros
Lightweight design
Very durable
Cons
Might be more suitable for thinner hair
If you are looking for a flat iron that will style your hair effortlessly in no time, this might be the perfect one for you!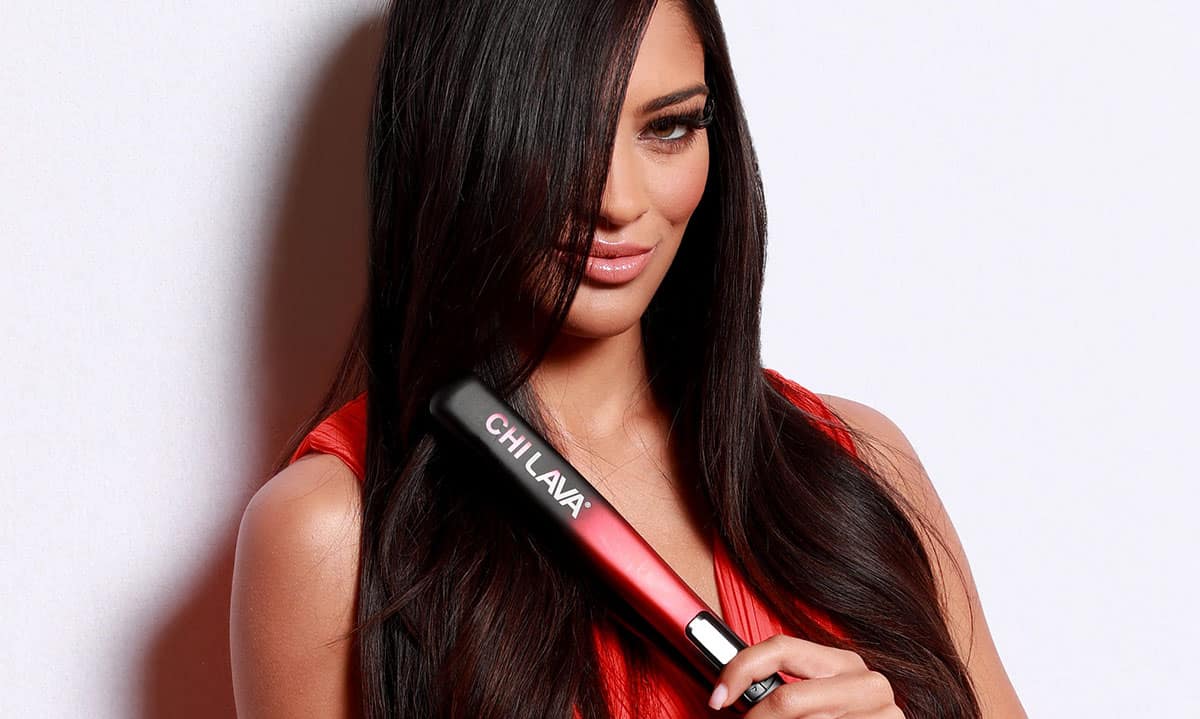 About CHI Straighteners
Hair fanatics will agree with me when I say that CHI is a name you have to know if you are interested in good hair products and even better hair tools. They produce so many amazing things that it is so difficult to decide which one you want to try out first. However, what turned them into the well-known company they are today are their flat irons.
I know that there are a lot of hair tool companies out there, and you might be asking yourself, "Why should I trust CHI with my hair?" I recommend buying CHI flat irons because their flat irons have an ergonomic design, high-quality ceramic plates, fast ceramic heaters, and outstanding performance.
If you are someone who wants a flat iron that is innovative and professional but still comes at a very affordable price, then CHI is the perfect company for you.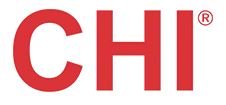 CHI Straighteners FAQs
Finally, let's look at some of the frequently asked questions regarding CHI and their flat irons!
Does CHI have a lifetime warranty?
Most of CHI's products have limited one or two-year warranties that you can easily find and read more about on the company's website. Even though there seems to be no lifetime warranty, the products are all guaranteed to be defect- and error-free.
Trust Your Hair to CHI for Best Styling Experience!
I hope that by reading this CHI flat iron review, you realized why CHI's products are so praised and why you won't go wrong if you bought any of them for yourself. If you are looking for something more professional and elegant, the CHI PRO G2 Ceramic Hair Straightener is the best option for you. If you are on a budget, then the CHI Original Ceramic Hair Straightener is just as good as the rest but comes at a lower price.
Thank you for sticking with me through this review! If you have any comments on CHI-related stories that you would like to share, please do so in the comments below!