Last Updated on 17th August 2023 by Chauncey Morgan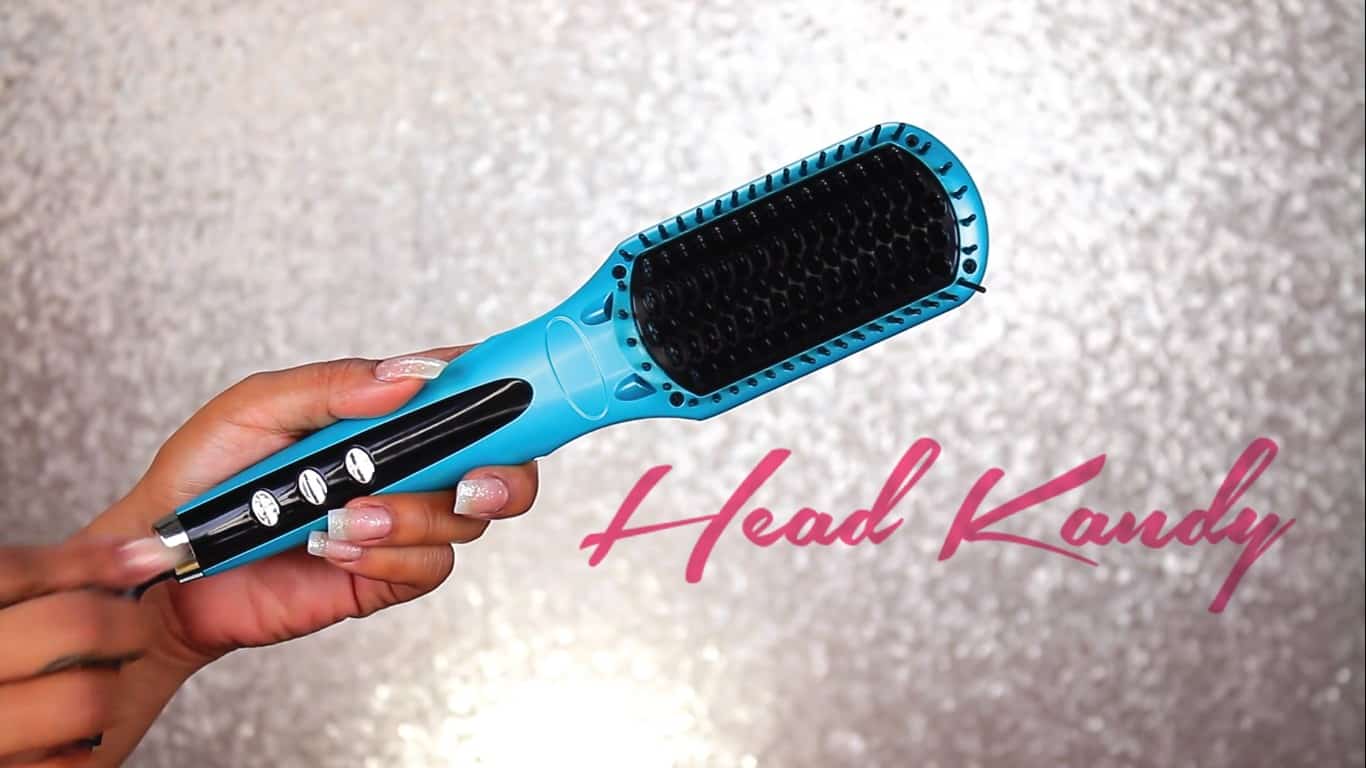 Have you ever heard of this nice little brand for hair products and tools called Head Kandy? If you have, then you know how amazing their products are, but if you have not, then you are in for a real treat! Once you read this Head Kandy Straightening Brush review, you will definitely want to try it out.
I have tried out my fair share of hair tools – flat irons, curling irons, hot combs, and more. I am a really big fan of all things hair-related, so whenever I find out there is a great new product on the market, I jump at the chance to learn more about it and maybe even try it out.
I remember the first time I heard about Head Kandy's The One Upper straightening brush. I just noticed the amazing design, high-quality bristles, wide temperature range — and said to myself that this is something I have to try. It's safe to say my amazement grew once I tried the brush out and saw how good it made my hair look.
So let me tell you a bit more about this product and what I think about it.
Introducing… Head Kandy's the One Upper Straightening Brush
The Head Kandy The One Upper straightener brush is the perfect combination of a hairbrush and a flat iron. This brush, The One Upper, is an improved version of the original brush that came out a few years ago. The sizing and design are perfect, and the brush also comes in several colors: purple, teal, pink, black, mint, and another fun design with letters and hearts.
This brush is suitable for all types of hair. It has heated tourmaline-infused bristles and a tourmaline-infused ceramic plate, as well as adjustable temperature, long swivel cord, LED temperature display, easy controls, and dual voltage. On top of all that, it heats up extraordinarily fast. It is definitely worth trying!
Features and Benefits
I would like to talk about the features that this brush comes with in more detail. The features of this brush are just amazing, and they are a huge part of why this brush is such a success! Let's see some of the key features that it comes with.
Bristles and Plate
These tourmaline-infused bristles are to die for! The outer bristles do not heat up, meaning you cannot burn your face if you accidentally bring the brush too close. However, as you move towards the center of the plate, the bristles become heated, and they can reach a temperature of 450 degrees Fahrenheit.
The plate of the brush is made from tourmaline-infused ceramic which means that the heat is evenly distributed and the plate actually protects the hair from damage. It can smooth the hair out and leave it frizz-less, while the anion generator will help cleanse and deodorize it!
This updated version of the brush has a larger plate, so you can straighten your hair quickly without having to divide it into tiny sections.
Temperature
The temperature of the brush is adjustable, making the brush suitable for all hair types as long as the temperature is set correctly. There are two buttons on the brush that you can use to reduce or increase the temperature. The LCD display will make it easier for you to check the current temperature of the brush.
On top of that, The One Upper has extra fast heat-up. In only a minute or two, it can reach the maximum temperature of 450° Fahrenheit.
About the Brand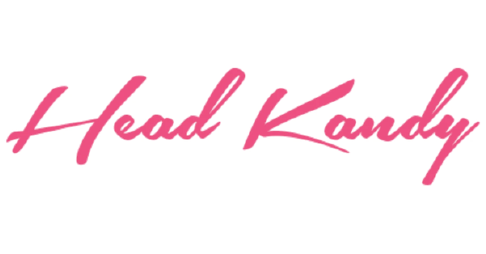 I have always loved a brand with a good story, and Head Kandy is just that type of brand. Created by the amazing Kayla McNeill several years ago, it has turned into a leading hair tool brand because of how good its products and tools are.
Despite juggling a busy family life, a career as a hairdresser, and a newly founded company, this amazing mother and wife still managed to come up with quality, affordable products that can help any person in the world make their hair more beautiful. I hope that this brand keeps on growing and keeps creating tools that we can only say good things about!
My Head Kandy Straightening Brush Review
General User Impressions
I have finer hair, and I found that The One Upper did an amazing job at straightening it. However, other users that have thicker, curlier hair have said that they do not feel the brush is quite suitable for them. It took them a lot of sectioning, detangling, and gliding over a section several times before their hair would look completely straight.
My Opinion of the Head Kandy Straightening Brush
If you are a pro at styling your hair, that is great, and I applaud you for learning how to use your hair tools properly.
However, there are a lot of people who still have some difficulties when using flat irons or trying to blow dry their hair. If you happen to fall into this second category, then buying a straightener brush in general and this one in particular is just the thing for you.
You surely know how to brush your hair, and with the straightener brush, you can straighten your hair with that same motion. Even if you are a pro at styling hair, a brush tool can cut the time you spend straightening your hair in half and make the process so much easier. So if this all sounds interesting to you, you should definitely give the Head Kandy The One Upper straightening brush a chance!
What I like most is that the brush has an adjustable temperature, a long swivel cord, and dual voltage that makes it a great travel companion!
I do not like that the brush does not have an auto shut-off option. That is a great option to have since we can all be a bit forgetful at times. I think that the design should have included this feature as well.
Head Kandy Straightening Brush Review Summary
There are so many great things about The One Upper Straightener Brush that I would like to talk more about, but there are also a few cons that other users have reported after using the brush. As a summary of the review of this great hair tool, I would like to mention both the pros and cons.
Pros
Great design
Multiple color options
Easy to use
Suitable for most hair types
Fast heat-up
Adjustable temperature settings
Long swivel cord
Dual voltage
High-quality bristles
Anion generator
Elongated plate size
Anti-scald option
LCD temperature display
Cons
No auto shut-off option
Not quite suitable for thicker, curlier hair
A bit more expensive than other straightener brushes
Want more straightening brushes? Check out our DAFNI review and our straightener brush roundup.
FAQs
Before I wrap this review up, I would like to mention a question that has often been mentioned in connection to this straightener brush. Here is that question:
Can you use Head Kandy on wet hair?
As far as I know, this straightener brush from Head Kandy is not supposed to be used on wet hair. I would recommend air-drying or blow-drying your hair before using the straightener brush. You can also add some heat-protective spray to your hair for extra protection.
If you want, you can always contact Head Kandy and ask them if you can use the brush on wet hair, but I do not recommend doing so before you consult with them or a professional hairstylist.
Final Thoughts on the Head Kandy Straightening Brush
I know there are a lot of straightener brushes to choose from (especially since they have become so popular and every company has started making them), but there is something special about this Head Kandy Straightener Brush that makes it so much better than all of the competing brushes. The design, the functionality, the effectiveness – everything about this brush is amazing, but be prepared to pay a higher price if you want to add it to your collection of hair tools.
Nevertheless, trying the brush out and seeing how nice it can make your hair look will lead you to the conclusion that the price is totally justified. I hope that after reading this review, you will decide to give the brush a try. If you do, please make sure to share your experience in the comments below!