Last Updated on 17th August 2023 by Chauncey Morgan
If you are like me, you want to get only the best products and hairstyling tools for your hair. After years of testing all of the hairstyling tools that I could get my hands on, I can say with certainty that I have come up with a list of the companies I would trust with my hair. One of the companies on that list is CROC!
Out of all the great products that this company has to offer, I have chosen the five that I consider the best because of their elegant, ergonomic design as well as the many features they come with. Let's get started!
TOP PICK 

I love this brand's Classic Infrared Flat Iron. Its technology is truly game-changing and you'll see how your hair gets gorgeously straight and shiny while remaining damage-free.
Our Best CROC Flat Iron Reviews
CROC flat irons have some amazing features that set them apart from other flat irons on the market. Before I tell you all about these flat irons and their designs, I would like to give you a brief overview of each of them, including their key features and Amazon ratings:
BRAND
DETAILS
#1 CROC New Classic Infrared Flat Iron

various temperature settings
produces negative ions
detoxifies and sanitizes hair

CHECK PRICE

#2 CROC Classic Silver Titanium Flat Iron



auto shut-off option

digital temperature options

long swivel cord

CHECK PRICE

#3 CROC DESIGNLINE Black Titanium Flat Iron



high-quality titanium plates

heat vent system

fast heat-up

CHECK PRICE

#4 CROC Premium Infrared Flat Iron



infrared technology

instant heat recovery

ergonomic design

CHECK PRICE

#5 CROC Baby Travel Flat Iron



dual voltage

tangle-free cord

heat proof carrying case

CHECK PRICE
Let's get started on the detailed reviews of all five previously mentioned flat irons from CROC:
Our first CROC flat iron review has to be of the New Classic Infrared. It's the best overall choice because it features the brand's patented infrared technology. With this technology, you can protect your hair from damage, detoxify, and deodorize it.
Key Features
Adjustable temperature from 280 to 450 degrees Fahrenheit
Plates produce negative ions
Infrared technology 

2 plate size options: 1-inch plates for shorter hair, 1.5-inch plates for any hair length
Pros
Ventilation system included
Ceramic heaters for even heat distribution
Infrared technology for better shine and heat protection
Cons
The price might turn away some customers
I recommend this flat iron for anyone – men, women, all hair types and lengths, even those who have poor, colored, or chemically treated hair. With this amazing infrared flat iron, you will see your hair turn gorgeous before your very eyes!


This Classic Silver Titanium flat iron from CROC is very similar to the New Classic when it comes to the design. It has a sleek black and silver design and the buttons are conveniently placed. The iron is compact and quite easy to use.
Key Features
Auto shut-off after 30 minutes of inactivity
Simple digital operation
9-feet swivel cord
A combination of negative ions, far infrared rays, and the heating system on the flat iron can help any hair look silky and smooth even after only one pass! You will have no problem making your hair straight and keeping it that way for days.
Pros
Effortless glide
17 different temperature options
Cons
It might be a bit too hot for some users
This salon-quality flat iron can be used on any hair type to get perfectly straight hair. Just make sure to adjust the temperature beforehand!


One of the most elegant flat irons on the market, this DESIGNLINE flat iron powered by CROC is a great addition to anyone's hot tool collection. Thanks to the Nano smooth plates, you will need only one pass to make your hair as straight as possible!
Key Features
LED temperature gauge
Magnified digital display
Heats up quickly
The black titanium plates will help you avoid frizz in your hair, but at the same time, they will protect the hair from damage and make sure it is not sticky. This flat iron is going to be your best friend when it comes to keeping your hair healthy!
Pros
Ergonomic design
Cool-tip heat change indicator
Cons
Auto shut-off time might be too short for some users
This is an amazing flat iron that can be used not only for straightening, but for curling hair as well. You will not regret investing in it!


This is what makes CROC such a great company: the premium infrared technology that is incorporated in their flat irons. Thanks to this technology, you will find your hair detoxified, sanitized, and shinier. The results will be visible for days!
Key Features
High-quality floating titanium plates
Lightweight and easy to use
Color-changing cool tip
This flat iron might come at a higher price than the others, but it is packed with professional components and features that will only benefit your hair. It is a small price to pay for having the best straightening experience ever!
Pros
Deluxe thumb grip
Ventilation system for heat release
Cons
Not as suitable for thicker hair as for thinner hair
Once you try this flat iron, you will never want to go back. The frizz-less, long-lasting, shiny, and smooth results are going to make you look like you just came out of the hair salon!


Finally, I will talk about a compact yet convenient flat iron that you will love taking with you everywhere you go. The CROC Baby flat iron is great for travelling not only because of its size, but also because of the dual-voltage option that is included!
Key Features
High-quality rounded floating plates
Adjustable temperature settings
Tangle-free swivel cord
This flat iron comes in a variety of colors: black, white, pink, fuschia, lime, and red. You can use it to bring a dash of color to your hot tool collection.
Pros
Comes with a heat-proof case
Convenient travel size
Cons
Might not heat up as fast as some of the other flat irons
If you are still looking for a great little travel buddy, then look no further than this amazing flat iron!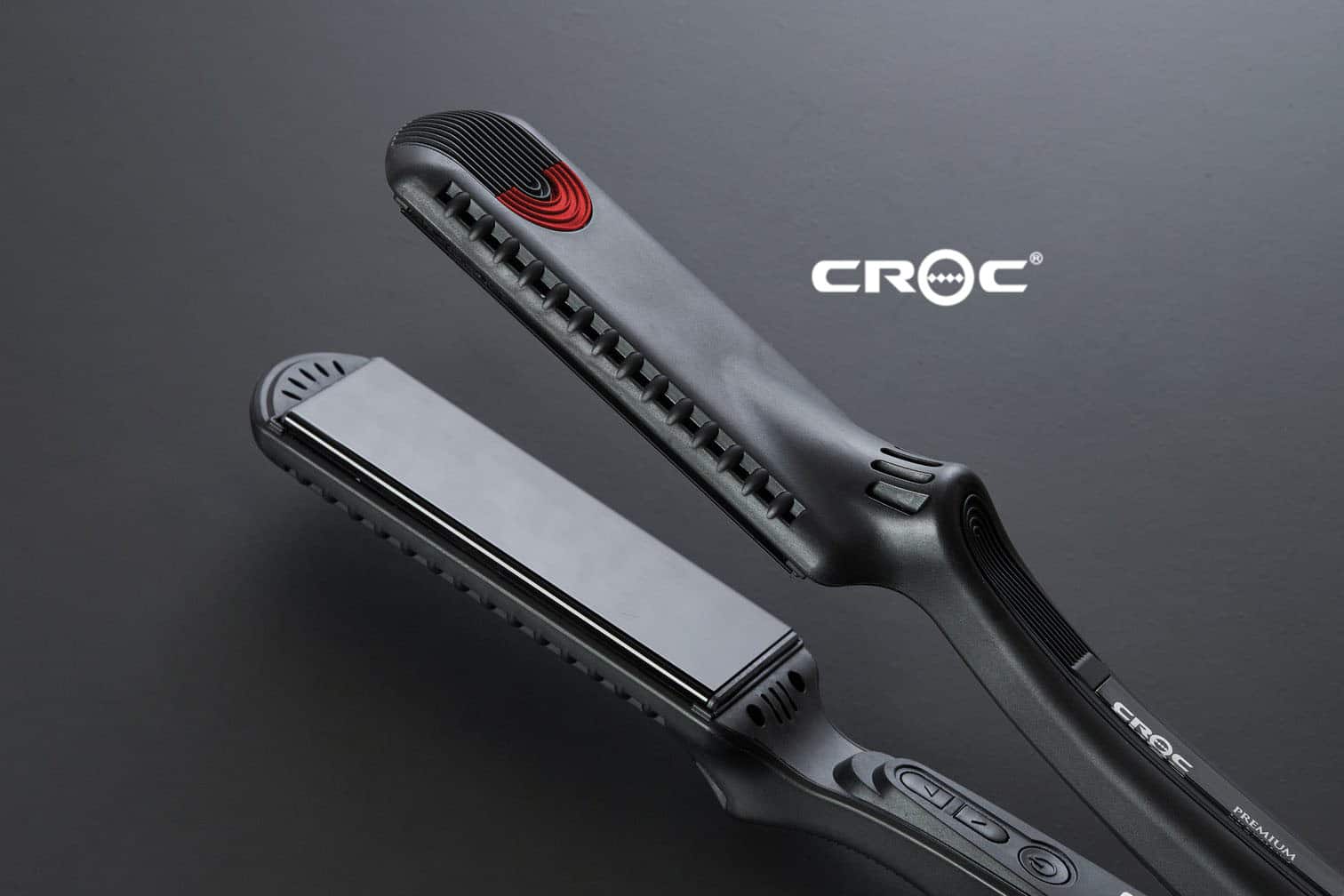 The CROC Brand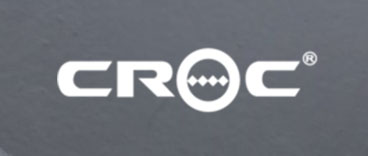 Back in 2005, a company called CROC entered an already competitive market for hair care and quickly rose to fame because of the amazing flat irons that they put out. This brand's straighteners are not just about hairstyling, but are equally focused on hair care. 
This company actually cares about the health of your hair! So not only are CROC flat irons super efficient at giving your hair that satiny sleekness, but it also works hard at keeping your hair from damage and infusing some moisture and nourishment in.
What to Look for in Flat Irons
When it comes to choosing the best flat iron for your hair, there are certain things that you should focus on. In this buying guide, I will tell you a bit more about the two most important features to look for in a flat iron:
Adjustable Heat Setting
This is very important because different types of hair require different heat. If your hair is natural and thin, too much heat will cause unnecessary damage to it. This means that you should have a flat iron that can be adjusted to lower temperatures.
On the other hand, those with thick or curly hair can benefit from higher temperature settings as this will help them achieve straight hair without any trouble.
Quality Plates
Flat iron plates can come in several different sizes, lengths, and materials. One of the reasons why you would want to invest in a CROC flat iron is the infrared technology in the plates.
Infrared technology helps detoxify the hair, reduce heat damage, and eliminate any bad odor. At the same time, it helps make the hair frizz-free and smooth. Regular ceramic or titanium plates are also a good choice, but the infrared technology in CROC takes flat irons to another level!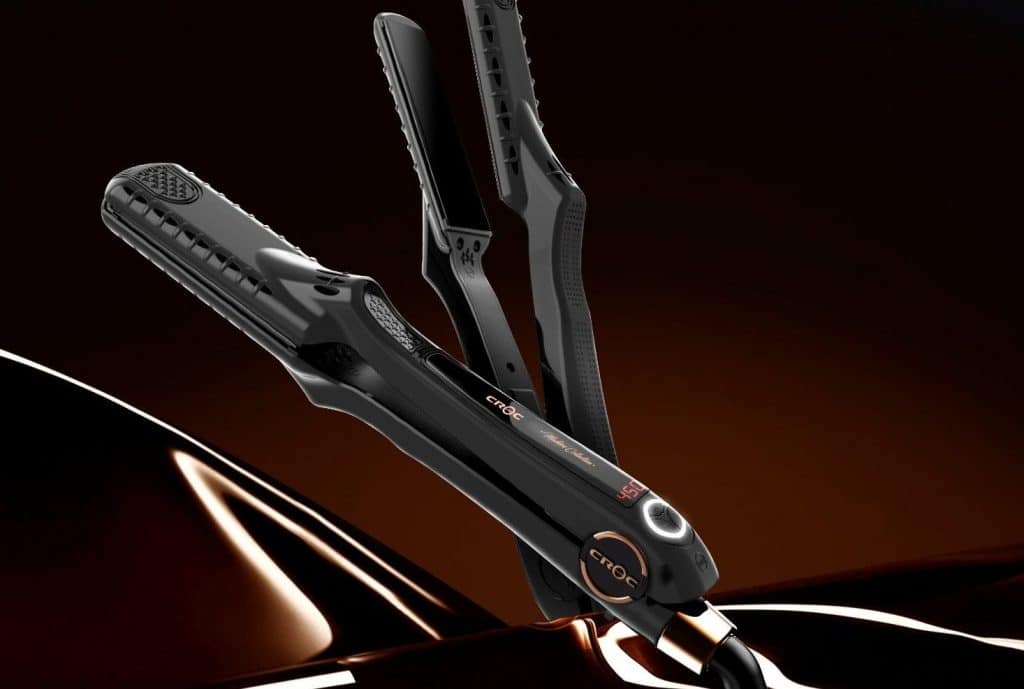 FAQs
Let's look at the frequently asked questions about CROC flat irons and the company's practices.
Is infrared bad for your hair?
Some of CROC's flat irons come with infrared technology. As I have mentioned previously, the infrared technology only benefits the hair and does not cause it any harm at all. It has been shown that this technology can make the hair healthier while also encouraging hair growth in both men and women!
How do you clean a CROC straightener?
CROC flat irons do not require any special maintenance and can be cleaned just like any other flat iron. When the plates are semi-warm, you can use a cloth and water to wipe the plates clean.
For any sections that are hard to clean, you can also try using a q-tip and water. Once you are done with the cleaning, make sure you wipe the flat iron dry with a clean cloth!
Now You Know What Makes CROC Flat Irons Special!
Now that we have reviewed the top five CROC flat irons, you should know which one you want to try out first. If you are looking to splurge on something that will give you professional-looking results, you should check out CROC New Classic Infrared Flat Iron. For those who are on a tighter budget and looking for something simpler, the CROC Baby Travel Flat Iron is also a great choice!
Let me know what you think of these CROC flat irons in the comments below. If you have any suggestions that would make my list better, do not hesitate to share them with me as well!