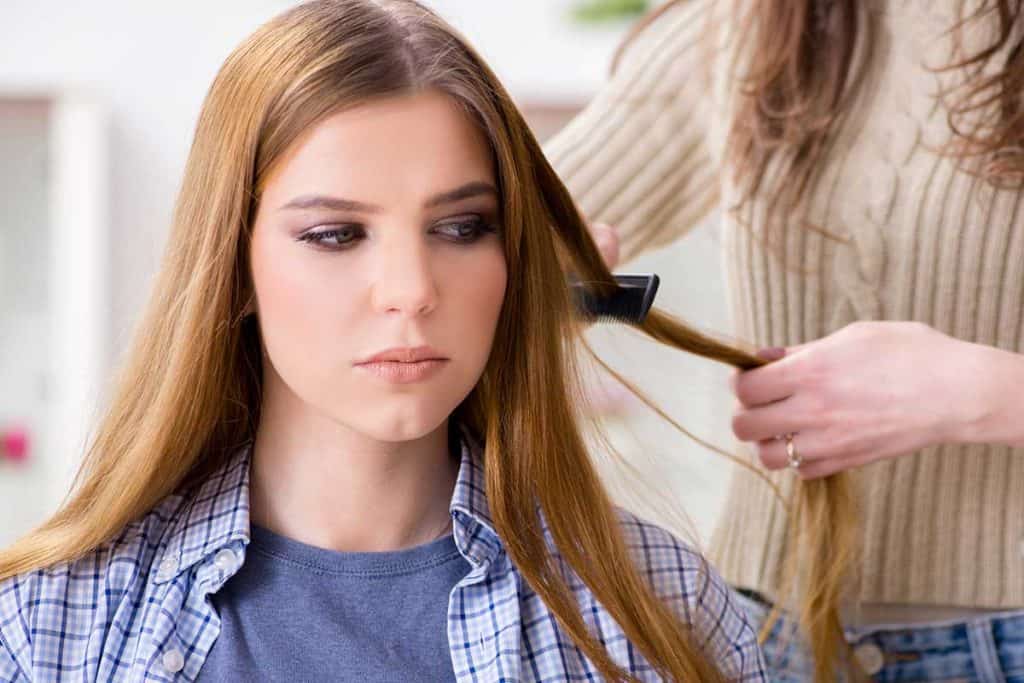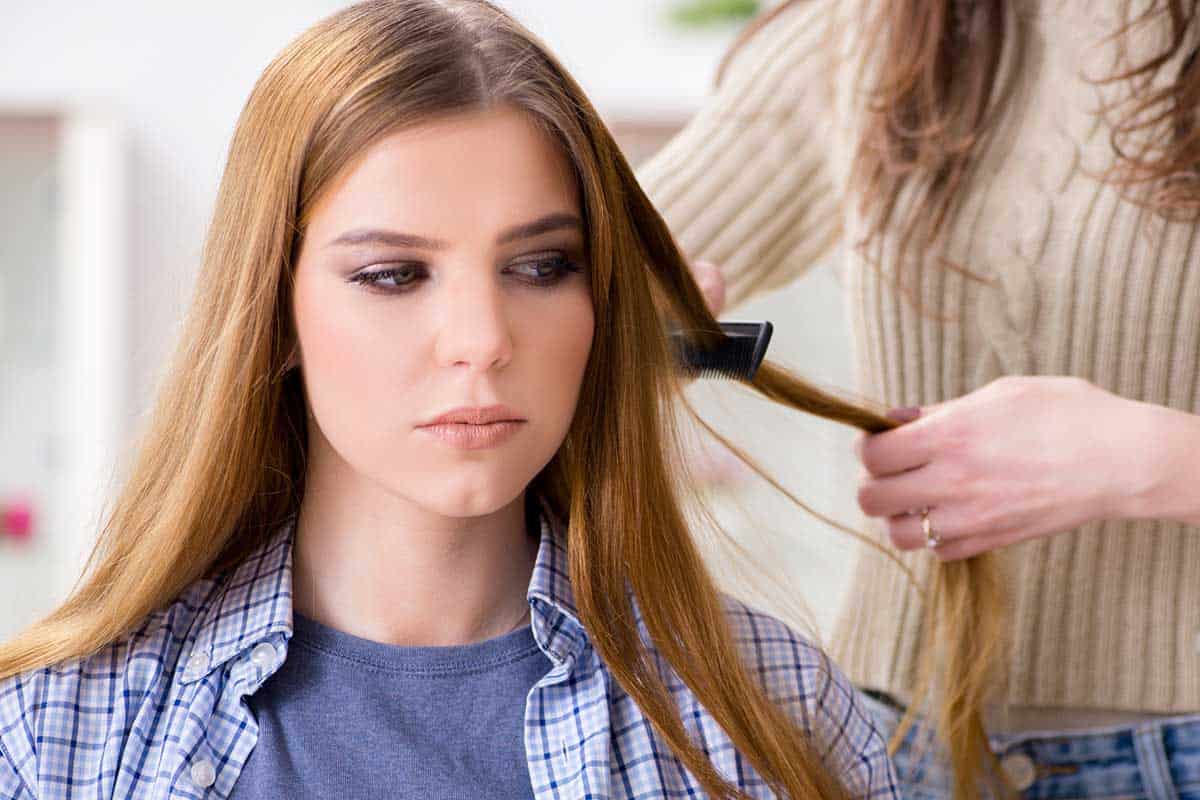 Straightening hair is not that easy. There are a lot of techniques that you have to master and a number of tools and products to try out before you find just what works best for your hair. And while a lot of people tend to use flat irons to straighten their hair, it is also important to know how to straighten hair without a flat iron.
I can honestly say that I have tried out every single hair color and hairstyle in my lifetime, but the one that I always find myself going back to is completely straight hair. For me, this hairstyle carries with it a certain amount of sophistication and elegance. But at the same time, styling my hair with a flat iron has often led to serious heat damage and inevitable haircuts that I really did not want to go through.
This all got me thinking and researching how to straighten my hair without using a flat iron or any heat at all. The research led me to find several great techniques that work perfectly on almost all hair types. You won't believe how easy some of them are! So, if you are looking for ways to style and straighten your hair without a straightener, keep reading for tons of useful information.
How to Straighten Hair Without a Flat Iron — Naturally
You probably know by now that using a blow dryer or a flat iron on your hair multiple times a week can do some serious damage. The heat might make the hair look good initially, but it will certainly cause more damage than good in the long run.
If you are tired of using heat tools and want to give your hair a break, you can go all-natural when it comes to styling and straightening your hair. There are some surprisingly effective methods that you might not know that you will definitely remember once you try them!
Let's go over some of my favorite natural straightening methods that do not require a flat iron or any other kind of heat tool:
1. Brush Your Hair Wet
One of the tricks of making your hair straight is to brush it at regular intervals while it's still wet. Be gentle with it, as wet hair is prone to breakage, and perhaps invest in a wet brush.
Divide the hair into sections, brush it thoroughly, and then hold it for several moments to prevent your hair from bouncing back into curly waves.
2. Use Straightening Shampoo and Conditioner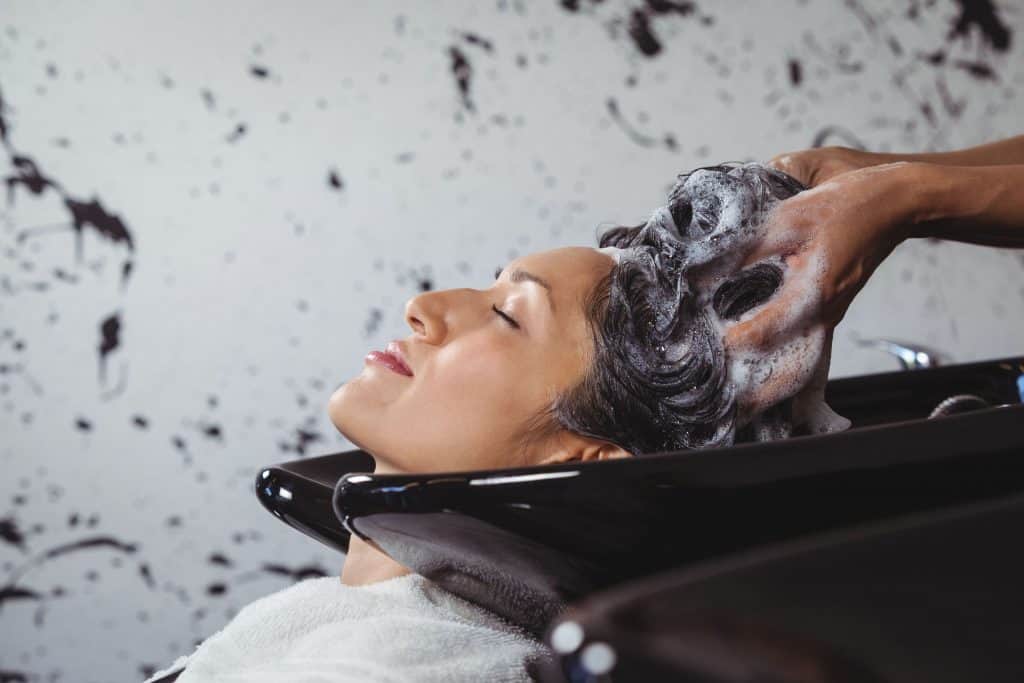 If you have set your mind on heatless hair styling, you will need certain products to achieve the results you are looking for. For example, there are some really great smoothing shampoos and conditioners that will make your hair straighter and stay that way for a long time.
I do have to mention that this method will not work best on people who have curlier hair; it works best on finer hair. You can try out this method, as well as the previous one, if you want to make the curls looser but do not expect to get completely straight hair as a result.
3. Sleep with Wet Hair
This is a very simple method that everyone can use for great results. It does not require sleeping in weird positions with rollers or uncomfortable ponytails. All you need is a headband and a satin pillowcase.
The reason why I suggest using a satin pillowcase is that other types of material are known to make the hair frizzier, while the satin makes the hair appear straighter and frizz-less.
4. Try Essential Oils
Essential oils can be very beneficial when it comes to taming hair. First of all, you will need to let your hair dry completely — you can do that naturally by wrapping it in a towel or air drying.
When the hair is dry, use a dime-sized amount of coconut oil, almond oil, argan oil, or macadamia oil. Rub the oil between the palms and then gently apply it to the hair, focusing more on the ends than the roots.
5. Try a DIY Straightening Hair Mask
There is no need to spend any extra money on a hair mask—you can easily make one yourself if you find the right ingredients. 
On the internet, you can find various recipes for hair masks that will help you straighten your hair naturally, and you should definitely give them a shot. But for today, I will tell you more about my favorite straightening mask that I have found to be the most effective as well!
For this mask, you will need 2 tablespoons of honey and half a cup of milk. Mix the honey and milk, then pour the mixture onto your hair and let it sit for at least two hours. After that, you can simply rinse the mixture out and proceed to shampoo your hair. 
This mask will not only help you straighten your hair naturally, but it will also help eliminate frizz and make your hair smooth and silky to the touch!
How to Straighten Hair with Low Heat
Curly or textured hair does require at least some heat in order to become straighter. While you can leave out the flat iron, you will still need to use a blow dryer or hooded dryer.
After mentioning several methods for straightening hair with no heat at all, let's look at some of the best straightening methods that require very low heat. Just a reminder — the flat iron stays out of the picture for these methods as well!
1. Low-Heat Blow Drying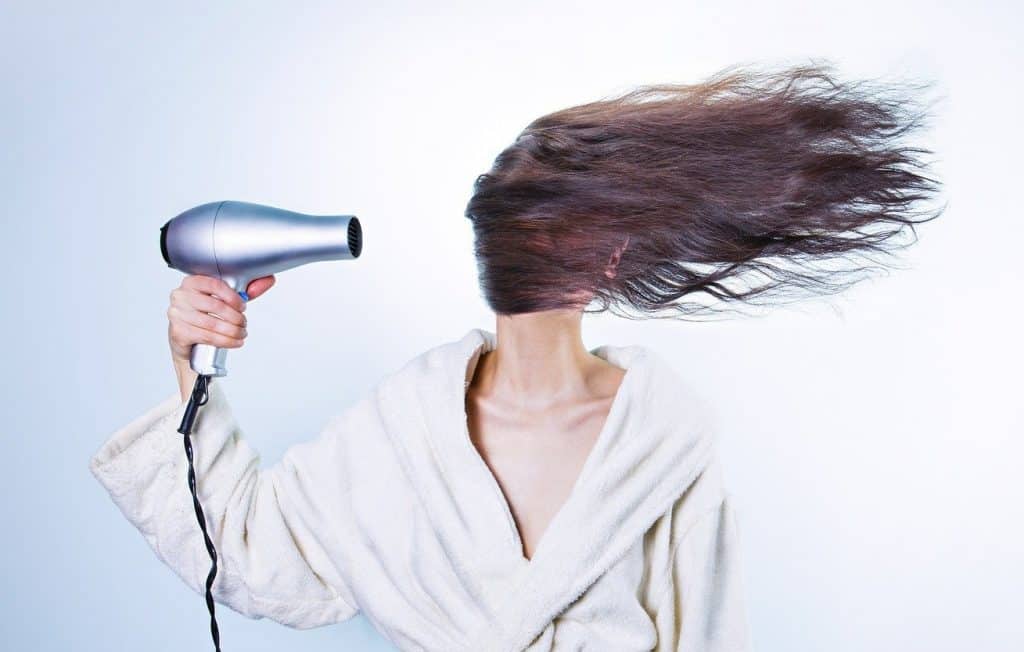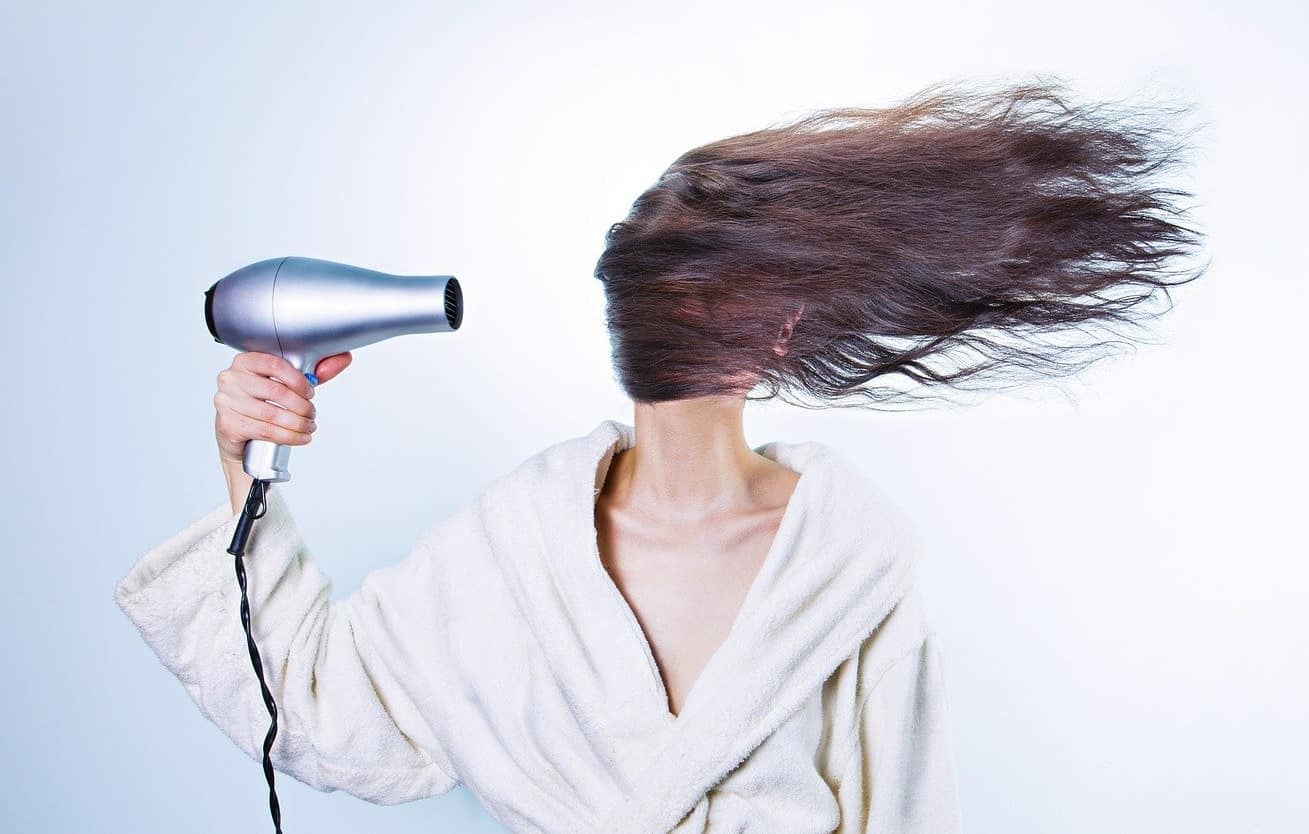 I don't know if you have tried this before, but you can get the same effortless blowout low hair dryer heat that you get on the highest heat setting. Yes, the Brazilian blowdry is amazing, but you should go for this low-heat alternative if you want to preserve the health of your hair.
When you use a blow dryer at a high temperature, it causes your hair cuticles to swell, leading to frizzy, damaged hair. To avoid heat damage, a much better solution is low heat blow drying because it keeps your hair from getting damaged while eliminating frizz and straightening your hair.
Consider using a hair concentrator with your blow dryer. That will keep the heat source removed from the hair, so it will dry it without rubbing it and causing it to frizz up.
2. Don't Forget the Hooded Dryer
If you want to use indirect heat and avoid damaging the hair while still making it straight, invest in a bonnet or hooded dryer. You can even pair it with some rollers to stretch the hair. If you have curly hair, this method can help elongate the curls.
FAQs
Straightening hair without a flat iron can sometimes be a real pain, but once you find the method that works best for you, you will find that flat irons are not always needed. I have mentioned seven methods that could make your hair straighter without applying heat or using a flat iron, but before I go any further, let's dive into some frequently asked questions.
How can I straighten my hair overnight without heat?
You can straighten your hair overnight by combing it out while it is still wet, dividing it into small sections, and pinning it to the top of your head. Use your head like a big roller so that you can keep the hair smooth and straight all night long.
To understand this method easier, check out Aveda's detailed guide on heatless overnight straightening. After watching the video, you will be tempted to give this method a try! 
How can I straighten my hair at home without a straightener in 5 minutes?
If you are busy and have a lot to do during the day, spending endless hours naturally straightening your hair might be too much for you. The best method to quickly and easily straighten your hair is a blowout with cold air. You will get flawless results while avoiding the use of a hair straightener.
Bye Bye, Flat Iron — Hello, Natural Straightening Solutions!
Take it from me: you do not need any fancy tools or products to make your hair flawlessly pin-straight. You can easily straighten your hair at home without any heat tools with something as simple as a roller or a headband.
If you have tried any of these hair straightening methods before, share your experience in the comments sections. I look forward to your stories, tips, and tricks on how to straighten hair without a straightener!