Last Updated on 17th August 2023 by Chauncey Morgan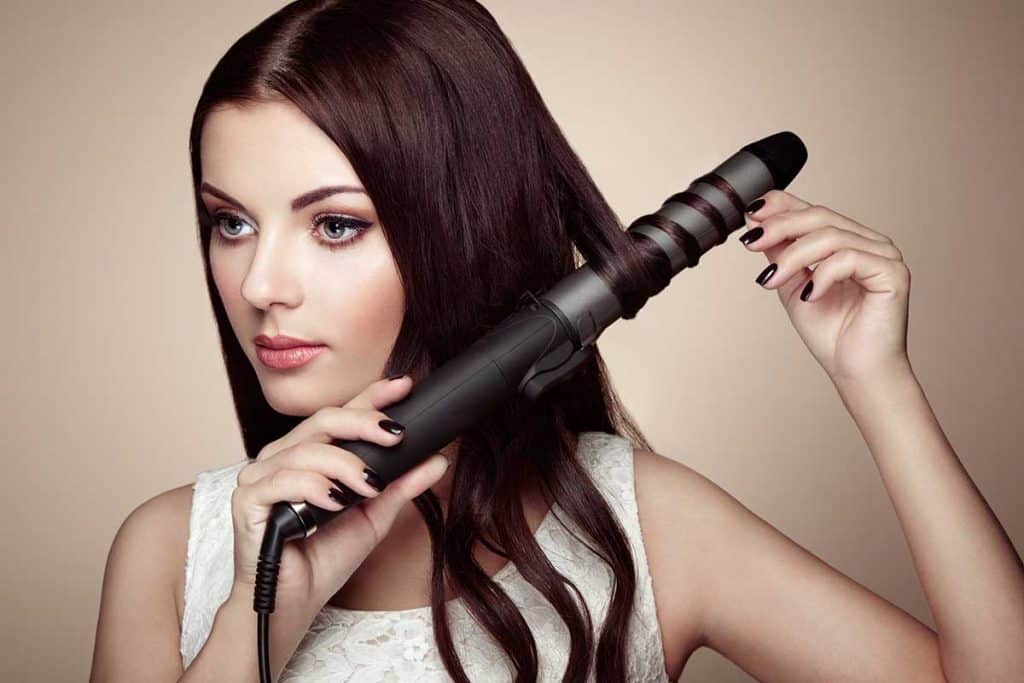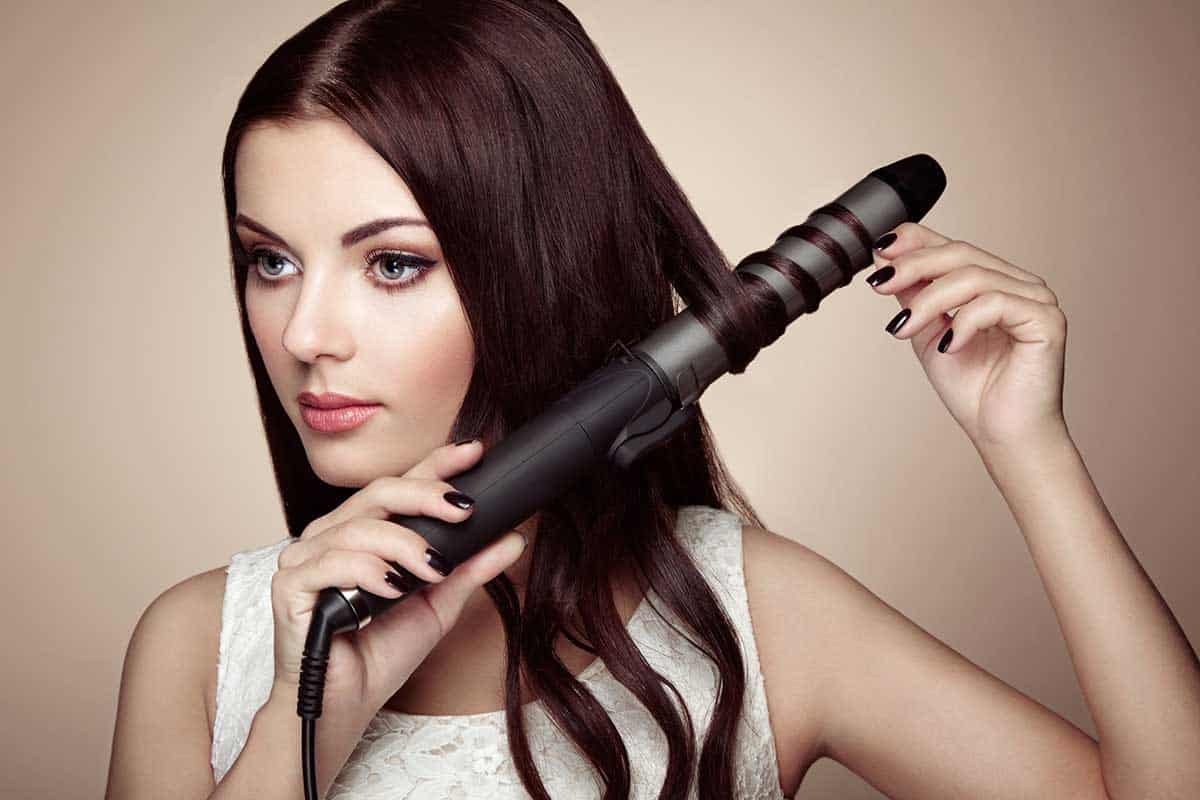 Bubble wand vs curling wand — which one should you get? In the sea of hair tools, it seems that a new technique and model pops up every single day! If you're more than confused regarding which of these two wands is better for your hair type, expertise, and purpose, we explain it all in our comprehensive guide.
I give you the essential features to look out for that will help you make a decision, and a few top picks to keep in mind when shopping. It will help you understand why these tools are different, why the shape matters, how to choose the best tool for your hair length, etc.
Before we go in-depth about each feature, you can get a quick glance at the main differences between the two types of curling tools below.
Differences Between a Bubble Wand vs a Curling Wand
The main differences between bubble wand vs curling wand are:
Bubble wands create more uniform curls because of the way they're built, whereas regular curling wands create curls that aren't uniform.
Bubble wands can create one or two curl types, whereas a curling wand can be used for various curl types.
Bubble wands aren't always suitable for short hair because they don't come in many barrel sizes, whereas curling wands are available in many barrel sizes to suit short, medium, and long hair.
Bubble Wand vs Curling Wand Comparison
Before you add a curling tool in your cart based on the differences we listed above, we suggest that you read more about their features. Which one is a better option for beginners? Why is the tool shape so important when you're buying a curler?
You'll find the answers to all your questions and much more in the guide below.
Shape
There is no doubt that the most significant difference between these two wand types is their shape. But, unfortunately, it's also the thing that people find most confusing, so they usually just go for a regular curling wand because they're not familiar with what a bubble wand can do for them.
If you're one of those people who aren't really sure how these two different curlers work, we'll start our guide with the shape. Once you know more about it, it will be easier for you to understand how to use these tools.
A bubble curling wand features a bubble-shaped rod with bumps on the surface. These balls are referred to as training bumps because they'll make the curling experience much more straightforward and faster for the user.
The spaces between the bubbles create a template for you to use and place each hair strand there. Wrapping the strand around the rod is much simpler because of these spaces, and the hair won't slip or fall off. With regular rods, you might need to hold the strand a little tighter to prevent it from getting away from your fingers since there's nothing to hold it in place.
Bubble curlers are available in various sizes, but there isn't as much variety as with regular curlers. Also, since these curling wands rarely feature small barrel diameters, they're not always suitable for short hair. However, they're an excellent styling alternative for medium-length and long manes, especially if you want to achieve that beachy look.
On the other hand, a regular curling wand is constructed of a rod with a straight surface that doesn't come with a clip. The diameter of the barrel can vary—smaller diameters are excellent for short hair and tight curls, while bigger diameters are more suitable for loose curls, medium, and long hairdos.
The rod can be tapered, with a larger diameter in the base, near the handle, and it gets gradually smaller toward the tip. Regular curlers can also feature the same diameter throughout the entire rod.
If you can't decide which curler type is suitable for you judging by the shape, you can get the best of both worlds with the BESTOPE Pro Curling Iron Set that comes with four attachments, including two regular rods and one bubble rod.
Curling Method
Are you a beginner or an experienced curling wand user? If you already own a regular wand, using a bubble wand will be a piece of cake. But, if you've only used a bubble curler, then you might need a bit of time before you get used to a regular curler.
That's because bubble wands have spaces between the bumps that create a guide for you during the curling session. That's where you should place the hair strand so that you will achieve uniform and even curls.
Beginners enjoy using bubble curlers because the entire experience is much easier. It's the perfect tool for everyone who wants to save time and achieve gorgeous curls early in the morning before going to work.
Regular wands aren't necessarily hard to use; they just require practice. However, since these curlers come with straight rods, they're slippery, and you should hold the hair strand tight so that it stays put. Another thing that makes using these curlers a little more challenging is the number of different wrapping techniques you can use to achieve a variety of curls and waves.
Thankfully, most regular curlers come with a heat-resistant glove to help you style your hair without burning your hand. On the down side, the curling method with this styler usually takes longer than when using a bubble wand.
If this is your first time using a hot curling tool, we recommend you try a bubble curler such as the Hot Tools Professional Nano Ceramic Bubble Curling Wand. Still, if you have plenty of experience and don't mind taking a little longer in the morning, then a regular curler should be your choice.
Resulting Curls
You'll also see a difference between bubble wand curls vs curling wand curls.
Although bubble wands are excellent for beginners, offer uniform curls, and make the whole experience faster, they aren't as versatile as regular wands. For example, although you can play with how loose or tight your curls will be, you can't really get creative with different kinds of hair waves, Hollywood curls, voluminous curls, etc.
Bubble-shaped curlers have even spacing between the bubbles, so the curls and waves will be perfect and uniform. In addition, the spaces between the bumps will help you position the hair strand there, making it so simple to get that neat, polished appearance.
On the other hand, regular curling rods and wands are a universal tool that most hair professionals love and use on a daily basis. So when your goal is to get creative with various curl and wave types, this is the wand shape you need.
The curls this tool can create can be uniform, messy, or natural, depending on what you prefer, the technique you use, and how you position the wand. Unfortunately, that's not an option for bubble wands.
The winner in this category is the regular curling wand because it offers more versatility, and you can use it to create a wide range of hairstyles.
One thing to consider with regular curling rods is that the size of the barrel affects the look and shape of the resulting curls. Regular curling wands come in a range of barrel sizes, including ½-inch, ¾-inch, 1 inch, 1 ½-inch, 1 ¼-inch, 2 inches. Bubble curlers aren't as diverse and come in fewer barrel sizes.
For example, the INFINITIPRO BY CONAIR Tourmaline Ceramic Curling Wand comes in two sizes, features a tapered conical shape, allowing you to achieve loose or tight curls, depending on the technique. With the same tool, you can also get fabulous, effortless waves.
The Bed Head Curlipops Clamp-Free Curling Wand is another regular wand that isn't tapered and is available in all possible curling wand barrel sizes. The smaller barrel diameters are excellent for tight, defined curls and short hair, while the larger diameters are suitable for large curls, medium and long hairstyles.
When it comes to how long the curls will last, it mostly depends on the tool's temperature and the curl size. If you use wands that achieve tighter curls and you use a higher temperature, you can expect the hairstyle to last longer. Conversely, looser curls at lower temperatures aren't as long-lasting. In other words, this doesn't necessarily depend on the type of curler you use.
Conclusion
Experienced wand users who are into creating different curly hairstyles with a single tool should go for a regular curling wand. It offers the possibility of playing with loose, tight, messy, tousled curly looks and comes in various barrel sizes. The INFINITIPRO BY CONAIR Tourmaline Ceramic Curling Wand is a highly-rated, affordable wand with all the essential features you need.
Bubble wands are ideal for novices that prefer a simple experience and want uniform curls. Unfortunately, these wands aren't as versatile in terms of barrel size. Our top choice is the Bestope Pro Curling Iron Set because it has various attachments and multiple features.