Last Updated on 17th August 2023 by Chauncey Morgan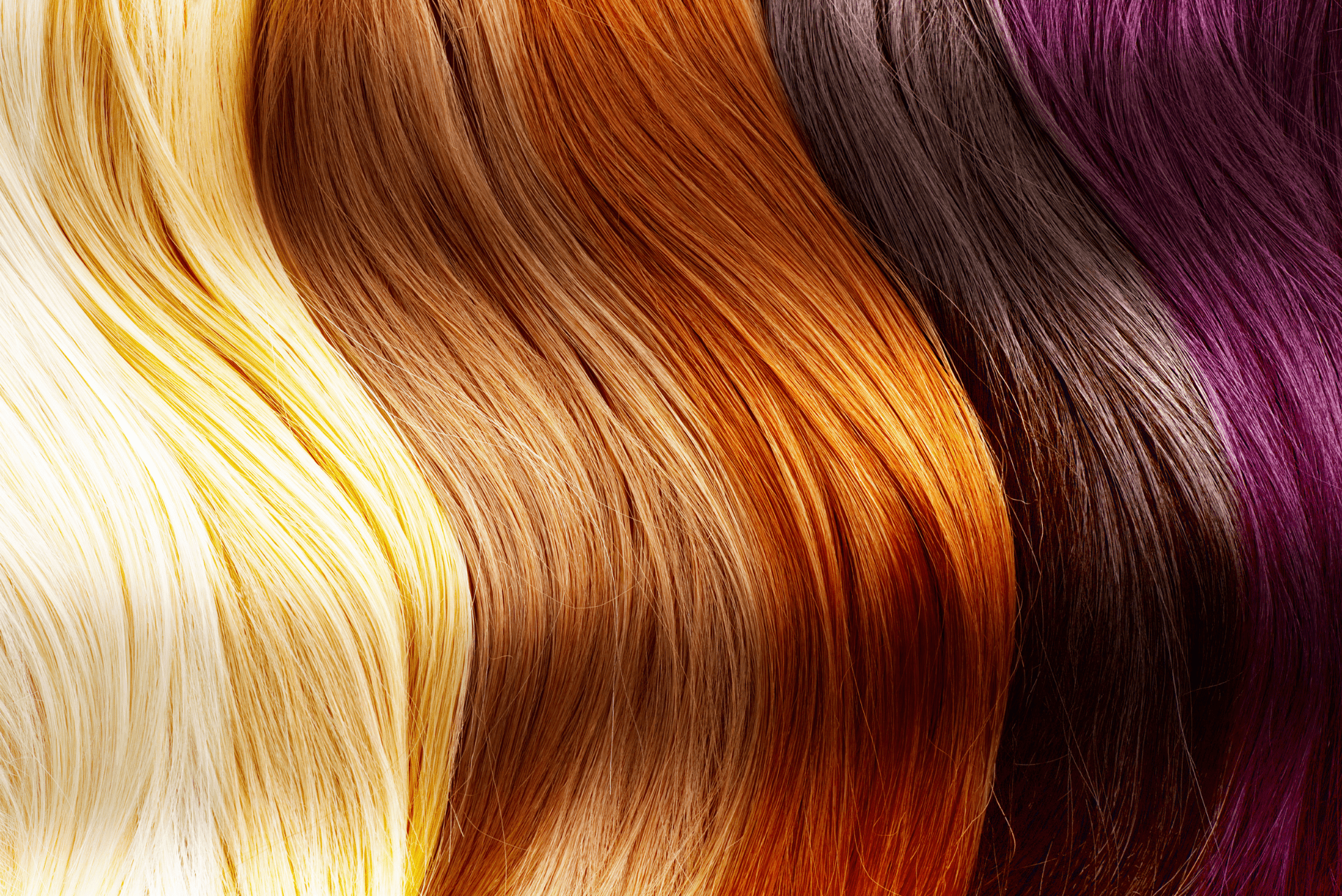 Just imagine how much money you could save if you could dye and highlight your hair yourself instead of going to the salon. While the salon is the safest way to dye your hair, there is nothing wrong with learning how to lighten your hair with hydrogen peroxide yourself.
A cheap bottle of hydrogen peroxide can be used to highlight or dye your hair if you do it carefully to avoid damaging your hair. Just make sure to read these tips before you go dumping a bottle of peroxide on your head, and avoid orange hair.
Is Peroxide Safe for Hair?
Does hydrogen peroxide damage hair? Simply put, hydrogen peroxide at 3% is safe, provided it is used in small amounts and not kept in prolonged contact with the skin. In fact, permanent and semi-permanent dyes and DIY box dyes contain peroxide and ammonia.
What's important is knowing how much peroxide to use and how long to leave it on.
10 volume developer usually has 3% peroxide, whereas 20 volume developer has 6%. You can use either but the 20 volume developer will be much harsher on your hair.
Hydrogen peroxide won't chemically burn your hair as bleach does, but it will dry it a lot. If you are asking yourself "which developer should I use?" check out our guide first.
Peroxide lightens hair and it will damage your hair. There is no way you can have bleached blonde hair that is as healthy as virgin hair, even if you use Olaplex and even if you are really careful. But it's the kind of damage that can be fixed using the right products.
What Hair Color Will Result From Hydrogen Peroxide Application?
Hair reacts differently to peroxide depending on its condition, so it is very important to do a strand test before attempting all-over color.
Commercially available, safe-to-use peroxide will usually lift your hair one or two levels. This means:
Dark brown hair: It will usually turn a warm chestnut brown, but if you leave it too long, it may end up orange. If that happened, here is how you get rid of orange hair after bleaching.
Medium brown hair: The most likely result is golden brown hair.
Light brown hair: Expect a dirty blonde.
Red hair: It will first turn orange, and possibly strawberry blonde afterward. If you really want to go blonde, a stronger bleach may be necessary to remove all the red.
Dark blonde: Likely to turn light blonde.
Light blonde: Likely to turn white blonde, but you may need to tone away the yellow.
If your hair is permed, damaged, or color-treated, dyeing your hair at home with peroxide may result in patchy color. This is because the virgin sections of your hair will react differently to the peroxide.
Consider going to a professional instead, or at the very least perform a strand test that covers the top and lengths of your hair.
How to Lighten Your Hair With Peroxide
Preparation is key if you want to dye your hair with hydrogen peroxide and avoid a hair dye disaster (or damaged bathroom).
You should protect your surroundings and wear an old t-shirt that you don't mind getting stained. Vinyl or latex gloves to protect your hands are also necessary.
If you are going for highlights, you want a small brush to be able to apply the color with precision. Aluminum foils to keep the peroxide from dying the rest of your hair are key to a salon finish.
If you are using peroxide to dye your entire head, you should get a plastic shower cap and a clean spray bottle. The key to learning how to dye your hair with peroxide is even application and timing.
Get a watch as well that you can look at and use with gloved hands. You probably want to keep your mobile phone away from peroxide and wet hands. An egg clock is perfect for this.
How to Know Dye Times
First of all, wash your hair with a clarifying shampoo. You will want no residue from styling products that could interfere.
While your hair is damp, section it into four parts, using claw clips to keep the hair you are not working on out of the way.
Choose a small section of your hair that is not usually visible, underneath the top layer of your hair. Apply peroxide for 15 minutes, rinse it off with cold water and see if you like the color. If you want your hair to be lighter, choose another strand (also not on the top layer of hair) and test for 30 minutes.
Once you have figured out how your hair reacts, it is time to dye your hair using peroxide.
Before you start, get tips on your hair color levels here!
How to Lighten Hair With 10 Volume Developer
This is a process where slow and careful application is key. Though if you are too slow, you will get patches that are lighter and patches that are darker. It always helps to get a friend to help you with the back of your head, as that's where hair tends to be more stubborn.
Mix half a cup of peroxide, half a cup of conditioner, and add baking soda until it becomes a runny paste. Wear gloves or your skin will get irritated and dry.
Apply the mixture to your head, starting from the back and moving towards the front. Make sure it doesn't touch your skin, as it is very harsh. Some people use coconut oil to protect the skin around their hair, but vaseline will do as well.
Leave it for 15-30 minutes based on your strand test. Afterward, wash your hair with cold water really, really carefully. It is a very harsh product that can hurt your eyes or irritate your skin, so be extra careful when rinsing, slow and steady is better than splashing.
Deep condition your hair afterward. Do not forget this step as your hair will feel really dry and straw-like.
Keep repeating this process until the hair reaches the color that you like. Be realistic, you won't be able to lift more than one or two levels using peroxide alone.
If you want to go from brunette to silver hair, you will need to use bleach. But you can use peroxide to dye your hair lighter if you wait at least a week in between applications, and deep condition your hair in between.
Learning how to dye your hair with peroxide (or using 10 volume developer to lighten hair instead of bleach) is not difficult. And provided you are careful and treat your hair to some deep conditioning afterward, the results can be really natural. This works particularly well if you want highlights that look like you have been in the sun, as opposed to a dramatic color change.