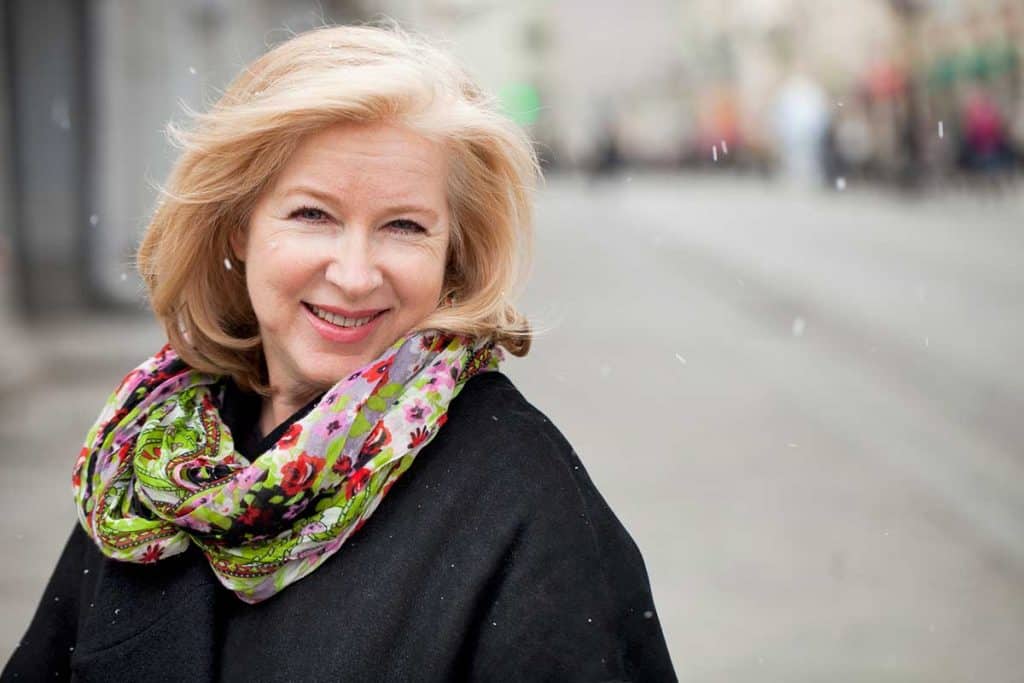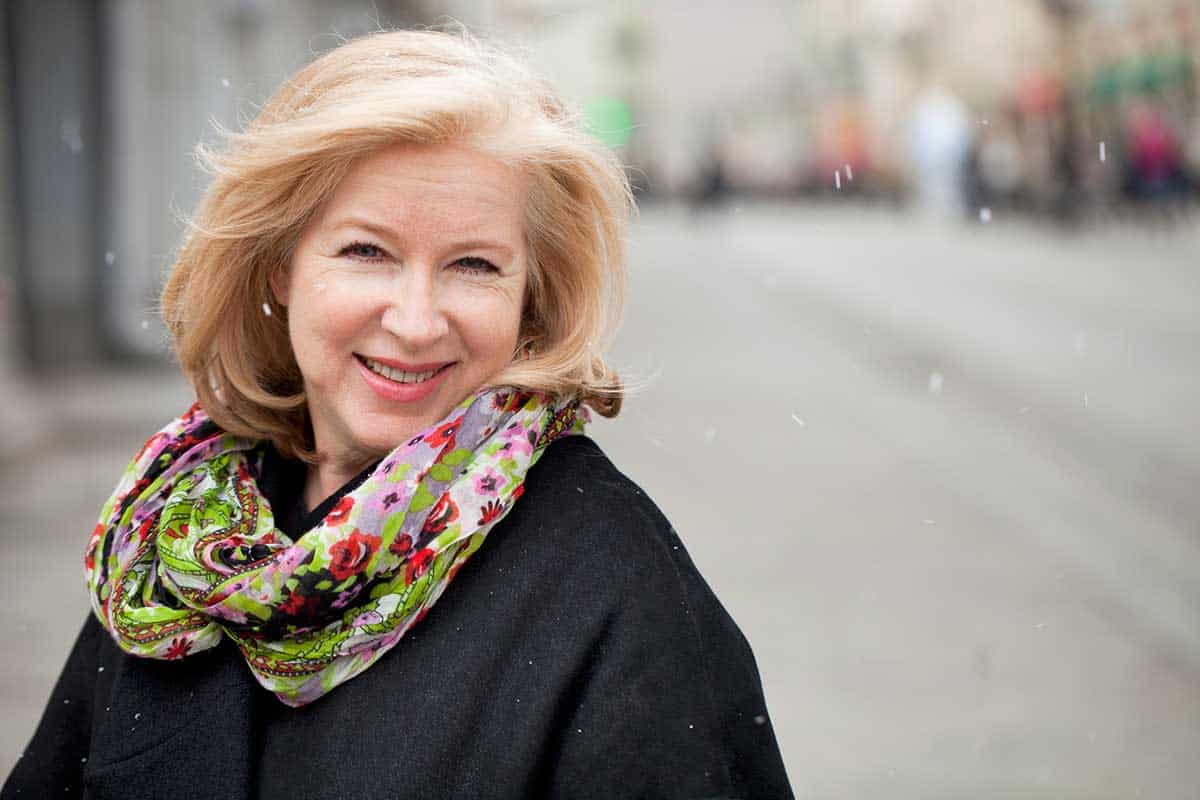 A woman's hair is a woman's life, and every woman must one day decide what to do when that hair begins to turn grey. The question runs through every woman's head, "should I dye it all or maybe try to find some highlights to conceal the grey hair?" Women of generations past didn't have much of a choice: your hair lost its color, and that was that!
Sure, you can go get a box of drugstore dye, but those cheap dyes are notorious for damaging hair, and grey roots are a dead giveaway! But fear not, all is not lost! Modern hairdressers have perfected the art of concealing greys with highlights, thus camouflaging the grey hair. Or if you're going for more of a Meryl Steep vibe, a hairdresser can create an "aging gracefully" look by blending grey hair with highlights.
There are a few different techniques hairdressers like to use when coloring grey hair with highlights depending on the customer's preference. Before you book your next hair appointment, here's an overview of the techniques used for grey hair highlights, so you can tell your hairdresser exactly what you want and say goodbye to grey hairs!
Ideas on How to Disguise Gray Hair with Highlights
Regular Highlights to Cover Gray Hair
You can never go wrong with the classics! You know how traditional highlights work: your hairdresser applies hair lightener evenly from root to tip, then processes the hair in foil and viola! Your hair comes out looking luminously layered.
The same technique can be applied to hair that is going grey. Because traditional highlights start at the root, they can easily be used to either conceal the grey hair or cover the grey hair entirely depending on your preference.
This technique is especially good for natural or bottle blondes. Just be sure to use a cooler tone, like an icy or ash blond. These cooler blond tones blend in better with the natural silver hairs, so it's an effective and chic way to disguise grey hairs!
Gray Hair Balayage
Balayage is all the rage, and there is no difference when it comes to grey hair! The technique allows the hairdresser to color the hair without touching the scalp, so those with sensitive skin can rejoice!
Because balayage has a sort of "fade" effect, it can be used with natural colors to create an "aging gracefully" look, or the balayage can be done with fun colors like pink (rose gold, anyone?) or purple for a more modern look. For those looking to gracefully transition to a full grey, grey hair balayage might be the way to go!
Lowlight Blending to Conceal Gray Hair
In addition to highlights, lowlights can also be used to conceal grey hair. Like traditional highlights, lowlights are applied from root to tip, but instead of lifting the hair color with lightener, lowlights add dimension by coloring the hair darker. This creates a more natural, but still elevated look.
Because lowlights are extremely effective at hiding grey on brown or red hair, hairdressers often suggest this treatment to brunettes and redheads going grey. If you have red or brown hair, or you simply think blond highlights might look too fake, lowlights can offer a more natural-looking option.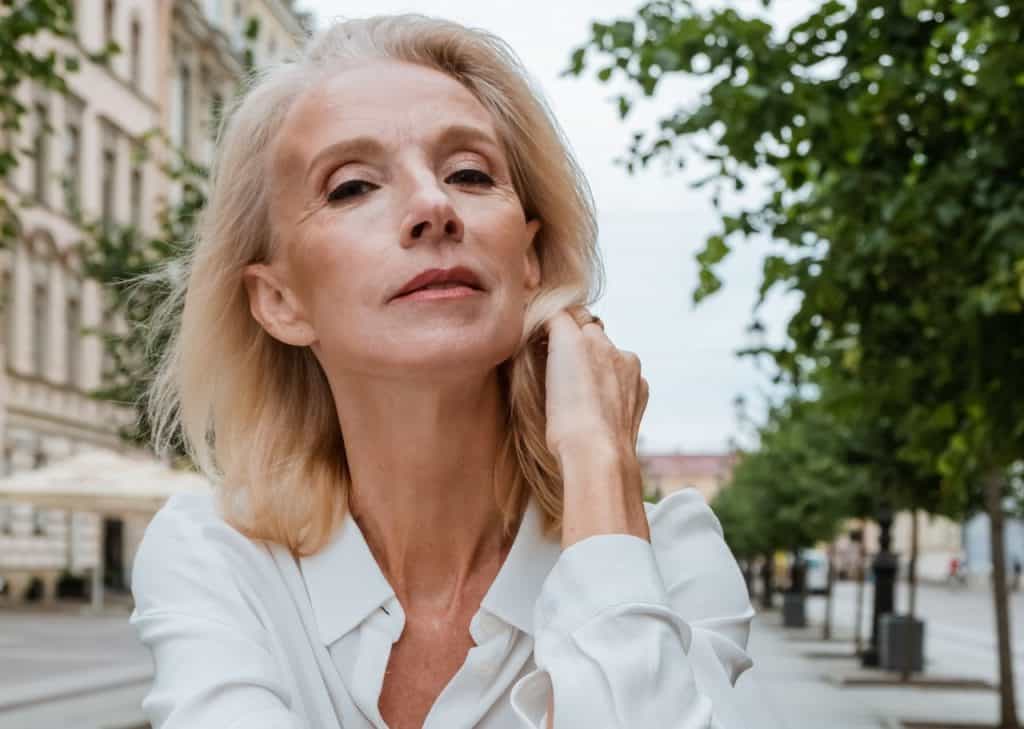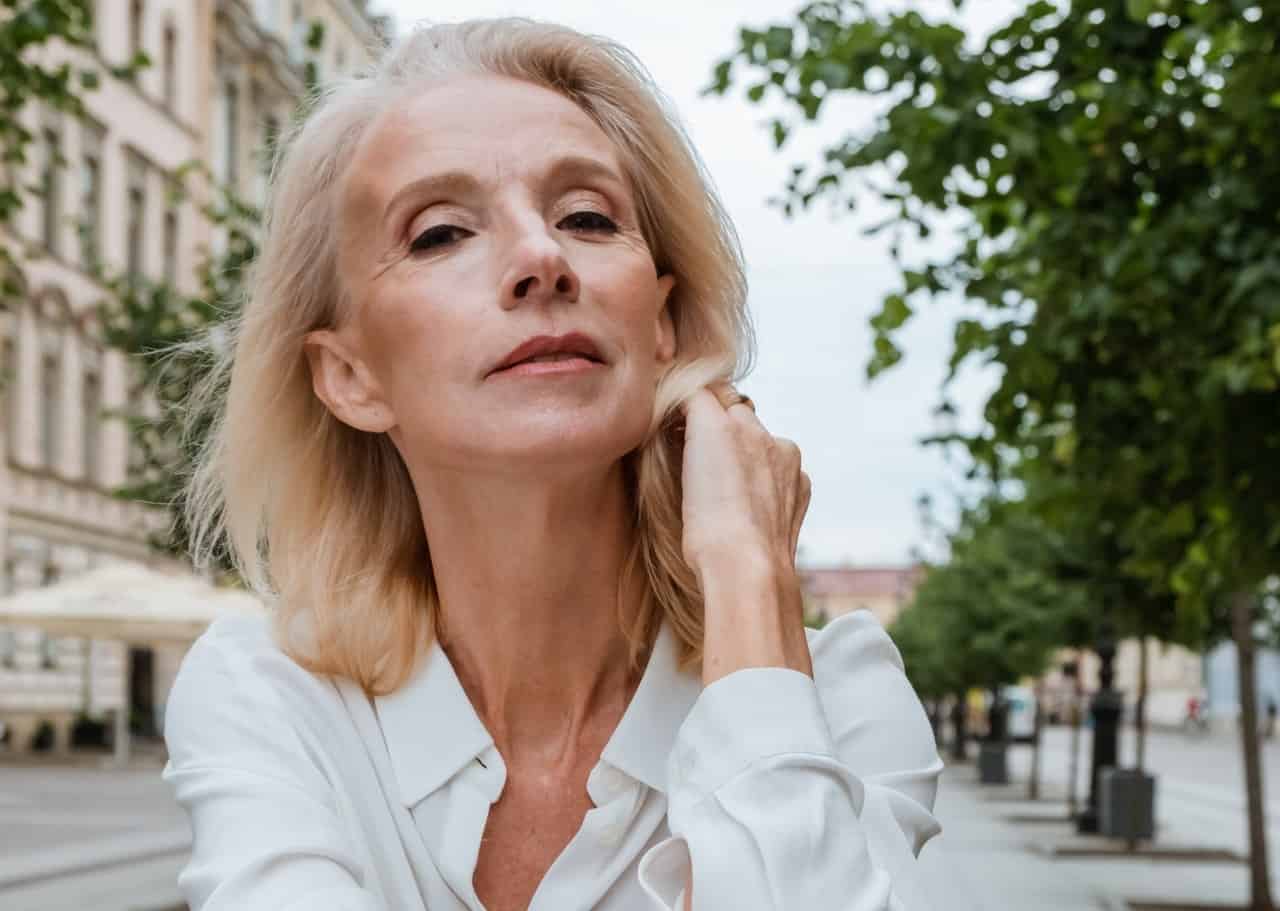 Micro-Fine Highlights to Disguise Gray Hair
Not everybody looking to cover grey hair has a whole head of greys. For those just starting to notice a few grey strands popping up, micro-fine highlights, otherwise known as babylights, can be used to disguise them. These highlights are designed to mimic the way hair naturally gets highlighted by the sun, and they are extremely effective at blending away the little grey wisps without looking unnatural.
If you don't have many grays but just a few wispies, you might want to look into getting some babylights. They can give you a natural, sun-kissed look—while hiding the greys!
FAQs
Is it safe to bleach gray hair?
The short answer is yes, it is safe to bleach grey hair. But that doesn't mean you should run out and get a bleach kit right now! Bleaching is a difficult process that can permanently damage your hair, so it's best left to the professionals.
While I do not recommend bleaching your hair yourself, if you're a DIY junkie be sure to use volume 10 developer when bleaching your grey hair. Volume 10 is the most gentle developer, and grey hair can be quite delicate. Be sure you also use the correct toner, otherwise, your blonde can come out looking brassy.
Is it better to highlight or cover gray hair?
That entirely depends on what you're going for! If you don't want anyone to know you're going grey whatsoever, dye it completely. However, a full dye job can be difficult and costly to maintain, and using box dyes every month can do some serious damage to hair! It's best to leave hair coloring to the professionals.
If you have just a few greys and want a more natural look, highlights can be a better option. Consult with your hairstylist about which method for disguising grey hair works best for your desired look and lifestyle.
How do I know which gray hair highlights will look best on me?
Consult your hairstylist! They are professionals; it is their job to give you recommendations if you don't know what to do with your hair. Not only can they offer information and advice on techniques, but they can also assess your skin tone to pick hair colors that will have you looking your best. Sure, you might want blond highlights, but should you use honey blond or ash blond? What products should you use to keep your blonde highlights from going brassy? When in doubt, consult a professional!
Conclusion
Whether you have a whole head of grey or a few salt-and-pepper stands, there are now more options than ever on how to disguise gray hair with highlights. These days when it comes to concealing the grey hairs, you can choose traditional highlights, lowlights, babylights, or even a pink and grey balayage! Talk to your hairdresser about your options. You deserve to stay looking great even in your silver years!