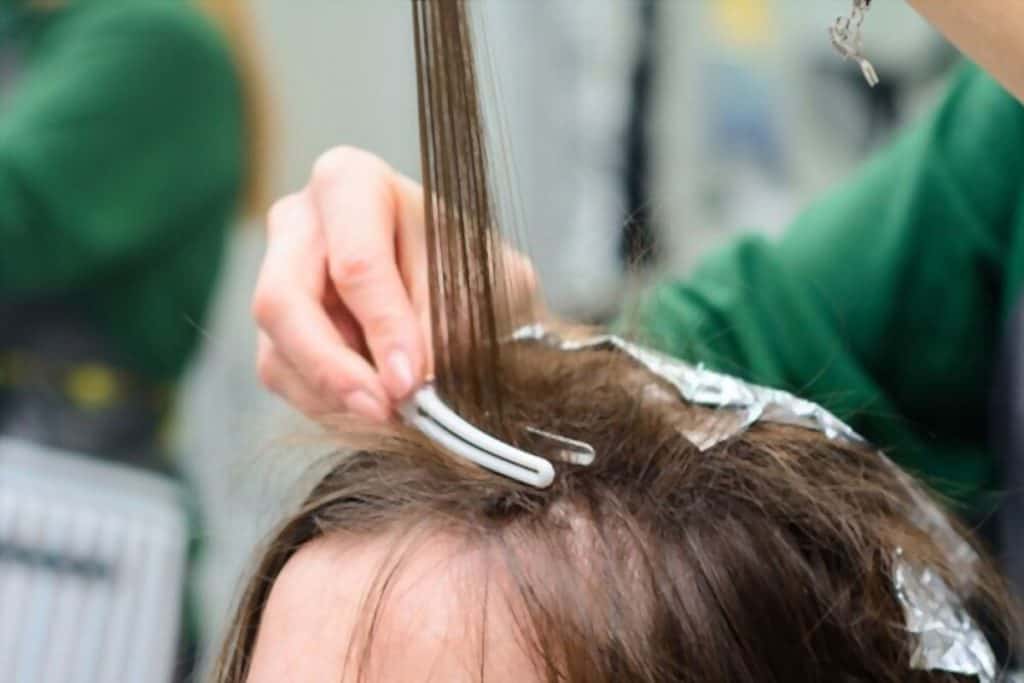 If you want to change your look but you aren't comfortable changing your hair color completely, the best option for you is to add highlights and lowlights to your hair. While you must have come across the term highlights for hair at some point in your life, you might not exactly be sure what lowlights are. Well, you have come to the right place! I will tell you exactly what you need to know about lowlights!
To be precise, lowlights are very similar to highlights, but they are mostly used to add dimensions to the hair and are made with a color that is darker than your natural or base color. This is especially useful when you already have light hair to begin with — I mean, if you already have ice blonde hair, could you even add highlights to it? If you want to add depth and dimension to it you have to use a darker color. Once you add lowlights to the hair, you will find it looking much more voluminous and textured.
The best thing about lowlights is that they are pretty easy to create and are adjustable to just about any hair color. No matter what color you have currently, you can always enhance your look by adding lowlights and maybe some highlights as well.
If you are craving a subtle change that will only make your hair look better, no need to look further — lowlights are the best thing for you!
If you are interested in learning how to add lowlights to your hair, how to care for hair that has lowlights, and more information on lowlights in general, keep on reading as I will cover this and much more in my detailed guide on lowlighted hair!
What Are Lowlights?
By definition, lowlights are darker pieces that are added to the hair to make it look more textured. These darker pieces are made by dyeing strands of hair a shade darker than the lightest part of the hair but lighter than the darkest natural strands of hair. This means that however dark you go, you should not go any darker than your natural hair color when creating lowlights.
Together with highlights, lowlights are becoming a trend these days because they are easy to create and maintain. You do not have to create them from the root of the hair; you can start from the mid-section of the hair strand and just let them blend naturally with the rest of the hair. Even if you choose to grow the hair out, you will not have any problems with the lowlights as they will look natural (unlike growing out single-process all-over hair color).
How to Create Lowlights on Hair
Before you actually start dyeing lowlights, you will need to prepare the hair and gather the necessary products.
First of all, you will need to choose the color for the lowlights. I would advise you to use a color that is one or two shades darker than the color you already have. You can use one shade darker for some parts and two shades darker for other parts to add more texture and depth to the hair.
Once you have your hair dyes and equipment for the dyeing process (mixing bowl, application brush, foils, gloves for your hands, a hair comb, and some hair clips), you can actually start dyeing.
Here's an example of what you're going for:
Step 1 – Prepare the Hair
A general rule when preparing your hair for dyeing is to not wash it on the actual day of dyeing. You should let the hair get oily as these natural oils can actually protect the hair strands from unnecessary damage. Also, the last time you wash your hair before dyeing it, you should not use any products on it aside from shampoo and conditioner.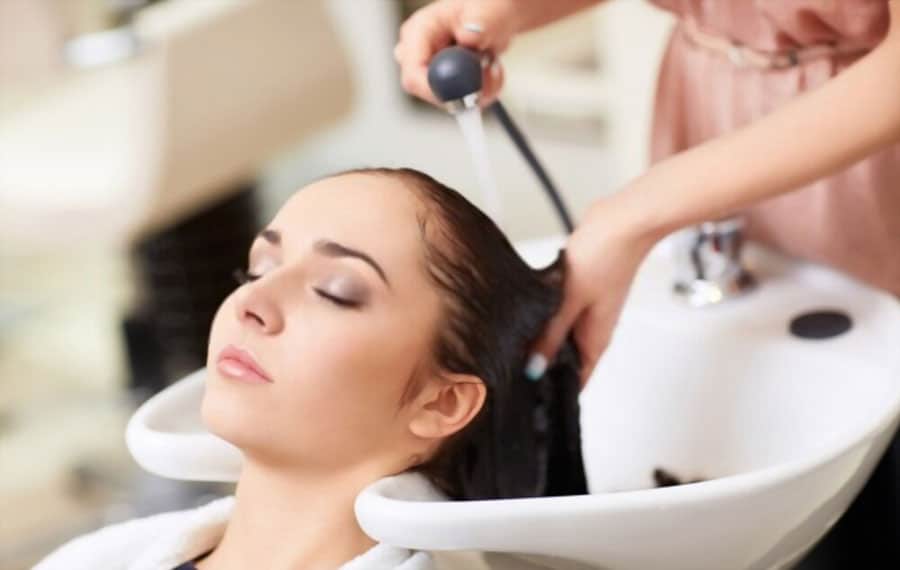 Before you get started with the lowlight dyeing, you should brush through the hair to make sure it does not have any tangles. Then, you should divide it into sections, making as many sections as you need depending on the texture of your hair.
Step 2 – Start Creating the Lowlights
With lowlights, you will want to keep the hair strands very thin (or at least thinner than you would when highlighting hair). Using large sections of hair for lowlights will not make the hair look good at all.
You can start from the top of the head and go down section by section. From one section of hair, pick at least two or three pieces that you want to dye and separate them from the rest of the hair. Make sure that they are not on top of each other and are not too close to each other.
Color the sections that you have selected with the dark dye and add a foil under each section before you color it. Using foils in this case will keep the dark dye from coloring the surrounding hair.
Before you close the foil, you can also use your fingers to spread the color or remove any excess color that you might have added to the hair. Once that hair strand is done, close the foil and move on to the next one. Repeat this process as many times as you want, but do not overdo it by making too many lowlights.
Step 3 – Wait It Out
The hair dye should stay in the hair anywhere from 30 to 45 minutes. Make sure you read the instructions on the hair dye that you are using to see how long you should keep the dye in the hair.
Step 4 – Rinse and Dry
After waiting for a certain amount of time for the hair dye to do its magic, you should take the foils out and rinse the hair thoroughly. Make sure that there is no hair dye left in the hair.
At this point, you can also deep condition your hair if it is damaged or seems dry. Then, leave it to air-dry or dry it with a blow dryer on a low heat setting. Once you do that, your hair will be finished, and you will be able to enjoy your new lowlights!
How to Care for Hair with Lowlights
I hope that everything so far has convinced you that lowlights are a great way to enhance your look without spending too much money or time in the hair salon. You can create your lowlights at home by using the simple guide that I mentioned above. However, once you create the lowlights, you will need to learn how to maintain them and keep your hair looking gorgeous.
Use Special Hair Products
One of the biggest problems with lowlights is the fact that they can actually fade pretty quickly. You will need to go the extra mile to make your lowlights look nice, especially during the summer.
What you can do is purchase color-safe shampoo and conditioner. I would advise you to look for one that is sulfate-free and not anti-dandruff as they are known to do wonders for colored hair.
Do Not Use Heat on Your Hair
This is not a rule only with lowlights; it is a general rule for colored hair. Using too many hot tools on it will only make it look more damaged, and the hot tools might also fade the color.
I would suggest looking for heat-free ways to style your hair and leaving it to air dry. If you do this, you will find the color looking vibrant for longer while the hair will also be healthier and moister.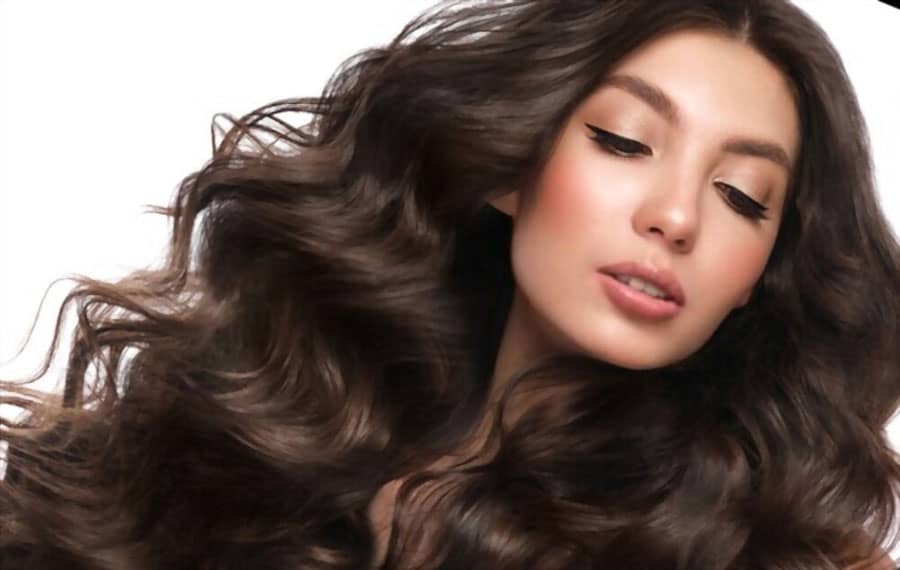 FAQs on Lowlights
As you might have noticed so far, lowlights are a great way to enhance your look and make your hair look textured and full of volume. I know that after reading all of the above, you must be thinking of adding some lowlights to your hair.
As tempting as it is to get lowlights, there are a few more things that you need to know before you make your final decision. Before I wrap things up, I would like to mention some frequently asked questions on the topic of hair lowlights. Here they are!
Do lowlights cover gray hair?
Yes, lowlights are perfect for covering gray hair. Since they are darker than your hair color, they will instantly cover the part of the hair that you dye.
To make your hair look natural but still add lowlights to cover the gray, I suggest using a color that is similar to your natural hair color. Using that color you should cover the root area as well as the face-framing hair strands. If you want, you can also add lowlights to the rest of your hair, but make sure you have an idea of how many lowlights you want to add.
Once you add the lowlights to your hair, you will find your hair looking more natural. When the color fades or your hair starts to grow out, you can just repeat the process and make your hair look gorgeous yet again.
Do lowlights wash out?
Whether your lowlights will wash out or not depends on the type of hair dye you use. If you use semi-permanent or demi-permanent hair color, you will find the color washing out after a certain amount of time. However, if you use permanent hair color, the lowlights will not wash out.
With that being said, you should know that lowlights can fade very quickly. This is something that you will have to correct, and you can do that by coloring the hair again or using color-protective hair products.
How often should you get lowlights?
Once you get lowlights, you should expect to do some retouching every few months. This means that you might need to color those lowlights all over, but you can also choose to leave the lowlights and never actually re-do them or touch them up.
Since lowlights do not actually require you to use bleach, you do not have to worry about them damaging your hair, and you can actually re-do them if they are fading out or changing color. Depending on your specific hair color, you should touch them up anywhere between eight weeks and six months after you do them.
What do you do when your lowlights are too dark?
It might be a good idea to consult a professional hairstylist before you create your lowlights as they can point to the best hair dyes you can use to make your hair look its best. If you choose the hair dyes yourself, you might create lowlights that are too dark for your color.
If that happens, you can use a color remover to remove the dark hair dye and then color those strands with a dye that is one or two shades lighter. Another option is to book an appointment at a hair salon and have a professional re-do the lowlights for you. There are some DIY color-removal methods that you can try, but they might only lead to more damage, so I really do not recommend them.
Are You Ready to Get Some Lowlights?
Some hairstyles will never go out of style, and if you ask me, highlights and lowlights are one of them. By adding lowlights to your hair, you will make it look so much better without any damage and with little to no maintenance afterward.
If you are looking for a change, lowlights are one of the best options for you. Let me know if this guide helped you learn more about hair lowlights and if it convinced you to get some. I look forward to reading all of your comments!