Last Updated on 28th September 2021 by Chauncey Morgan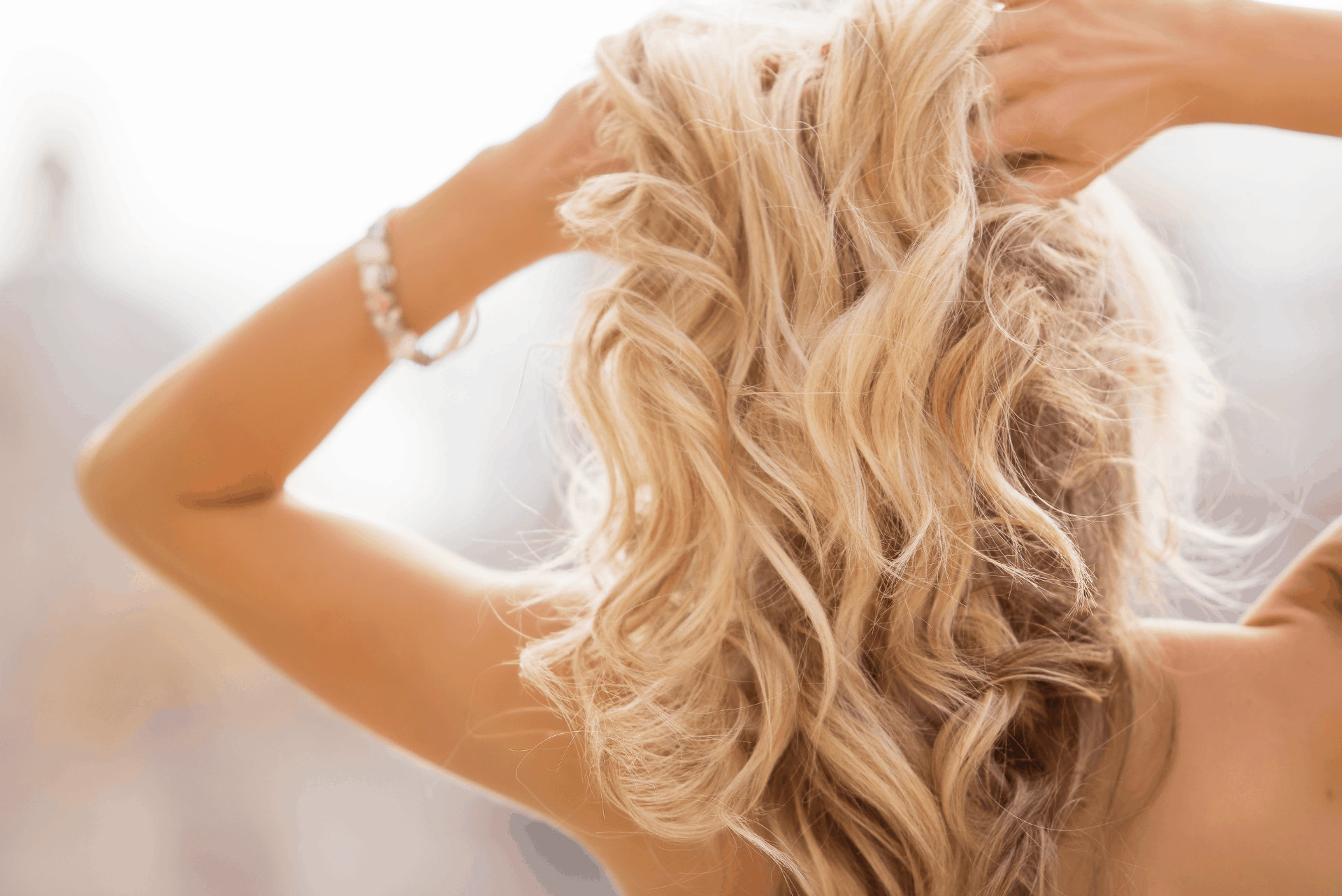 There are a LOT of toners out there for blondes but which one you should pick depends on which shade of blonde you want to achieve…
There are toners for different shades of blonde such as golden blonde, platinum blonde, and ash blonde, to name a few.
Ready to get your blonde on?
Let's cut to the chase:
Best Golden Blonde Hair Toner Review
PRODUCT
DETAILS
PRICE
#1 Wella T14 Pale Ash Blonde Color Charm Toner



Removes Brassiness for Perfect Blonde Tones
Vibrant, Consistent Results

CHECK PRICE

#2 BOLD UNIQ Purple Shampoo for Blonde Hair



No Mixing Required!
Vitamin B5 + UV Protection

CHECK PRICE

#3 Pravana The Perfect Blonde Purple Toning Masque



Complete Hair Care Bundle
Purple Toning Mask Plus Seal & Protect Leave-in
Tones & Nourishes Hair

CHECK PRICE

#4 Schwarzkopf Professional Blond Me Blonde Toning for Sand



For Warm, Sand, Vanilla, Strawberry Blondes
Low-Ammonia Formula
Tint Brush Included for Easy Application

CHECK PRICE

#5 John Frieda Sheer Blonde Colour Correct Anti-Brass Cleansing Treatment



6-in-1 Complete Hair Treatment
Brightens, Cleans, Softens & Shines Your Hair
Safe for All Shades of Blonde

CHECK PRICE

 

#6 Color Mask Vanilla Reconstructive Treatment Toning Conditioner



For Vanilla Blonde Hair
Reconstructive Treatment for Damaged Hair
Cruelty-Free, No Animal Testing

CHECK PRICE
This is the toner that will help you achieve that finicky pale ash blonde color. It is easier to achieve the results you want because the product has true-to-tone color. Simply a ratio of 1:2 for this product and a developer and apply it to your hair evenly. Boasting Liquid Fuse Technology, it has the ability to penetrate into your hair more, so you can get more vibrant results while sealing the color in, resulting in a fade-resistant kind of blonde. This product is also highly recommended for double processed blondes as it doesn't inflict more damage to the hair.
Pros:
This product works every time. You really can't mess it up. It is easy to use, and it delivers the exact same results all the time. Consistent result is what it delivers.
It gets rid of the brassiness and the yellow tones in the hair.
This is budget-friendly. You can stock up on many bottles of this product and not break the bank.
It can work even right after bleaching.
This product can also be used for hair with highlights.
It is easy to experiment with. You can leave it on longer if you want lighter hair or rinse it off faster if you want it darker.
Cons:
It has quite a strong smell, so make sure you apply it in a ventilated area.
It doesn't have a permanent effect, so you need to use it regularly.
If you want to get the perfect shade of ash blonde or any light blonde hair color, a purple pigment shampoo is the best way to go. This shampoo is best for people looking to get ash grey, platinum or silver blonde hair colors. It has pigments that counteracts the yellow tones of the hair. What is remarkable about this product is it contains Vitamin B5 derivatives that leave your hair looking shiny and feeling healthy. It is also bereft of unwanted sulfates and parabens, so you aren't loading your hair up with junk. It also delivers UV filters that prolong the luster of your hair.
Pros:
You don't need to wait for a long time with this. It gives you the results you want in less than 10 minutes. It is that potent.
Since it is in shampoo form, you don't need to do any mixing.
It really works in getting rid of the yellow tones in the hair.
It doesn't have to be used every day. You can use it once the brassiness starts showing but its results should last for a long time.
The UV protectant property is a good feature. It keeps the hair looking vibrant even when you are exposed to the sun's UV rays all the time.
It has nourishing properties that help keep the hair soft and shiny after using it.
Vegan and cruelty-free product. 
Cons:
You need to wear the gloves the come with it because it will turn your hands purple.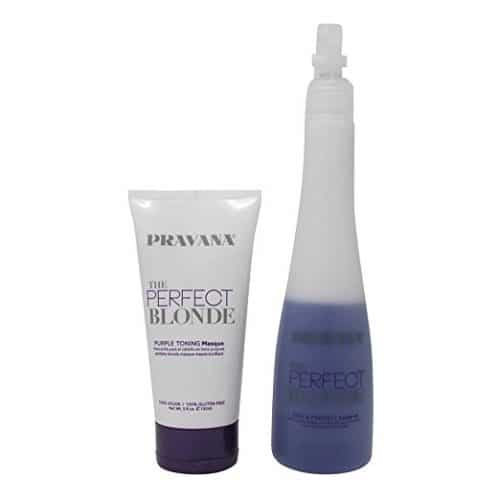 This is a bundle of two items. You are getting a purple toning masque and a seal & protect leave-in product. It is the best choice for complete hair care. Use it once a week and leave it on your hair in less than five minutes to get rid of the brassiness and yellow tones for that perfect blonde shade. It tones hair to achieve blonde or silver hair. It even leaves your hair nourished.
Pros:
Get this and you never have to buy anything else again. It comes with 2 products that tone and nourish your hair.
It really does a good job in toning the hair and getting rid of yellow tones and brassiness. It has dual ultra-violet dye system that works better in those stubborn yellow streaks.
It has coconut oil content, which is helpful in adding shine and moisture to the hair. It also naturally protects the hair from UV rays.
The leave-in product keeps the hair tangle-free.
It feels light. It doesn't deflate volume like other heavy products out there.
It has all sorts of natural ingredients in it such as Rosemary leave extract, jojoba seed extract, coconut oil and many other plant ingredients.
It doesn't dry out your hair.
For 2 products, the price is reasonable.
Cons:
Some said they had to let it sit longer to get desired results.
The Verdict
All these products are good but if you want maximum results, get the Got Glam Silver Shampoo for Blonde and Highlighted Hair. It is the most potent out of the three, so even if you are only letting it sit on your hair for a few minutes, it will already do its work. It is also easy to use, so even if this is your first time using a toner, you should be able to use it with ease as it doesn't require mixing with other products. We also like how well it protects the hair from the sun's UV rays. The sun tends to break down dye pigments, so if you are an outdoorsy person, this should be the perfect toner for you.
Best Blonde Toner for Warm Blonde Tones (Warm, Sand, Vanilla, Strawberry)
Are you aiming for a warmer tone of blonde? There are also products ideal for the shade you are looking for. We recommend the following:
Check out what these products have in store for you: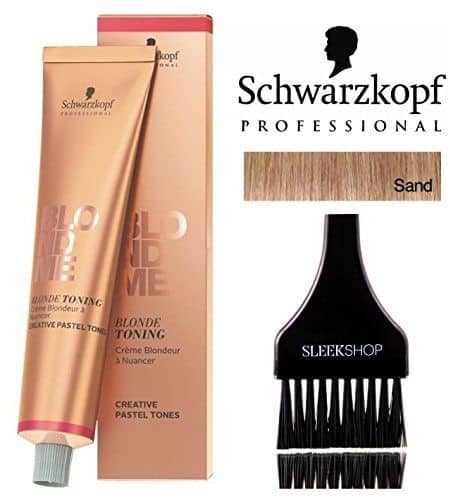 Get the perfect shade of warm blonde sand with the help of this toning product from Schwarzkopf, one of the industry leaders when it comes to hair coloring products. You can use this on pre-lightened hair. If you have a base shade of 9 or lighter, this can be used as well. It has a low-ammonia formulation, which means you can use this directly after you bleach or lighten your hair. It won't further inflict damages to your hair. What makes this a great choice is that it can be mixed with other pastel tones to get the shade you want.
Pros:
You can get as creative as you want with this blonde toner since it can be intermixed with other pastel tones to get desired results.
It can be used directly on bleached hair. Since it doesn't contain too much ammonia, it won't further damage your hair.
There is a tint brush included in your purchase. Use this to apply the product faster and better.
It really works in getting rid of brassy hair tone. It leaves the hair with even warm natural blonde.
It isn't difficult to use. Many people used this product at home and did not have issues with it.
It doesn't have a strong smell and it doesn't make the scalp itch as well.
Cons:
There aren't a lot of negative reviews about this product.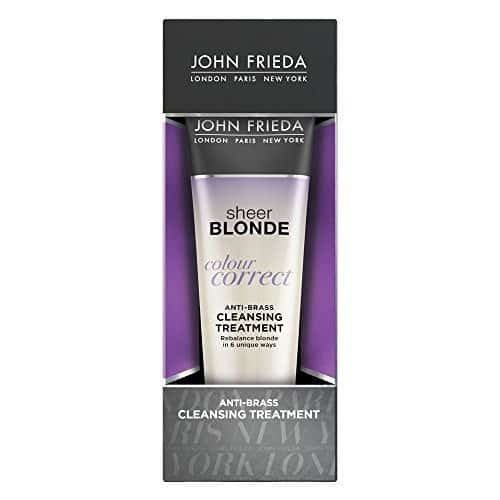 This isn't just a toning product. It is also a cleansing and revitalizing treatment that effectively gets rid of the brassiness of colored hair. It is a 6-in-1 treatment that works not just in removing brassiness but also in brightening your blonde hair, cleansing your hair and softening the strands and giving your hair a much-needed shine. This is great for all shades of blonde but should work best for darker blondes. It can also be used for highlighted blonde hair. Ideal usage is 3 times a week. Replace your regular shampoo with this and you are good to go.
Pros:
It is a complete treatment that nourishes the hair while removing the brassiness.
It doesn't make your highlights take on a purple hue like what happens with other toners.
This product is easy to use. You can directly apply it to wet hair.
It also maintains a good volume. It doesn't weigh down the hair so much.
This product is one of the most affordable toners out there.
This product keeps the hair looking shiny and feeling soft. You might not need to use a conditioner afterwards anymore.
It has a nice smell. It doesn't leave off a chemical smell on the hair.
Cons:
It might not work instantaneously. You might need to use it for a week before you see results.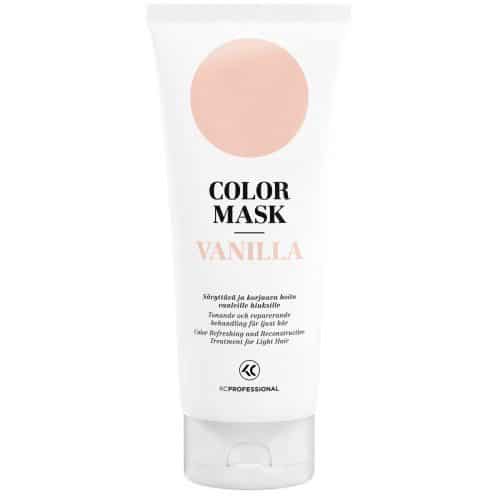 If you want to achieve the perfect shade of vanilla blonde hair, get this one. It will maintain the warm hues of your hair and keep brassiness and yellow tones at bay. With its keratin derivatives and provitamin B5, you can make your hair look and feel shiny with this product. This also comes in 16 different shades, so you can easily mix it with other colors to get the perfect toning hue you want. It is devoid of parabens and haven't been tested on animals.
Pros:
This is a mix and match type of product, so you can customize your toner to achieve the best results. On its own, it works in getting rid of brassiness and yellow tones in vanilla blonde hair.
It provides a reconstructive treatment to damaged hair. The keratin derivatives and provitamin B5 in it work in nourishing chemically-damaged hair.
It hasn't been tested on animals. The manufacturing company takes pride in their sustainable and ecological manufacturing methods.
It is easy to use. You might need to use protective gloves for darker shades but for lighter ones, there is no need. It won't stain the hands.
You can apply this product directly to towel-dried hair.
It works fast. In just about 5-10 minutes, you should already get your desired results.
The smell is quite nice. It doesn't leave your hair smelling like chemicals.
Some said they used this on their very damaged hair, and it worked in restoring the health of the hair.
It doesn't damage the effect of balayage hair.
Cons:
It is a bit on the pricey side.
The Verdict
To achieve paler shades of blonde, you need to bleach your hair to a higher level and then tone down the yellowish tone with the help of a toner. Here are the ones that can help you achieve that effect:
Now which of these products do we recommend the most? We urge you to get the Color Mask Vanilla Reconstructive Treatment Toning Conditioner. So many people lament over how stiff and damaged their hair gets after coloring it to brown. This will work well in restoring the hair. We like how healthy hair looks after using this treatment. And since it comes in different shades, you can mix shades to get the right one for your needs. It is non-staining as well. Even if the price is a bit steeper than the others on this list, it is worth buying.  
What to Do Next?
They say your hair is a crown you can't take off. Make sure you take better care of it. We can help you out with that. Check out our homepage for more suggestions on hair care products that will help you achieve healthy and lustrous locks. Read our suggestions and recommendations on the best products to buy out in the market today. Don't miss our guide to hair color levels!